These days, setting up your own business can be expensive. There are lots of different costs and expenses that you will need to fund yourself. There are various business funding opportunities out there that can help you with some funding, but not everyone will be eligible to apply for them. So, if you are struggling to fund your own company yourself and can't get any grants, what options do you have? How about finding a business partner?
Most business partners are normally friends who go back a long way. But there are some partners who meet at networking events and have a purely professional relationship together. Either way, you and your partner need to remember these useful tips so that you make a success of your new business venture.
Both Of You Are Accountable
When you set up a business with someone else, you might be tempted to shift any blame onto them. But that isn't fair to the other person, and it could also damage your relationship, in a professional and social sense. So, it's important that you are both willing to share accountability. When either of you makes a mistake, you need to confess, take the blame, and prepare to find a solution.
Consider Business Without The Other
You need to be prepared for a lot of different situations when you start a new business. One that should be on your mind is whether or not you could cope if your partner were to quit. Financially, this could be a real struggle. For this reason, a lot of business partnerships chose to take out key man insurance to cover each of you. That way, if something were to happen to one of you and you were no longer able to carry on with the business, the other would have financial protection.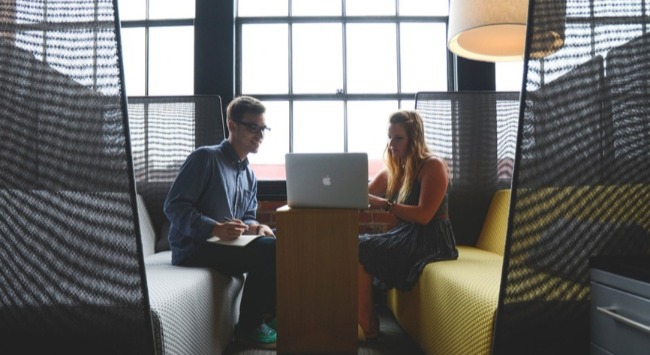 Be Open With Communication
It's super important that you communicate well with one another. Communication between the two of you should be open and there should never be any secrets. To help you do this, you might want to set up a weekly meeting between the two of you where you each inform one another about your work and development you've been working on that week. This openness and frequent communication is key to a winning partnership.
Define Your Roles
From the outset of your business, you should define each other's roles and understand exactly who is doing what in the business. Otherwise, you might find that you end up stepping on each other's toes. It can also prevent one of you from micromanaging the other. When you have defined each other's roles, it's then necessary to leave each other to your own jobs and roles. Otherwise, it could feel like you are trying to muscle in and always get your own way.
Working with a partner can sometimes go wrong but as long as you use these tips, your partnership should always be a success. Good luck with your new business partnership and any future business endeavors!