Millions of homeowners are guilty of not utilising their garages, opting to keep them as little more than a storage space. However, this has the potential to become one of your favourite parts of the property. As such, it's the perfect location for your next home renovation task.
Here's how you can transform it from bland to grand in next to no time.
Gain A Vision
Before doing anything, you need to build a winning plan of action. The garage is a potentially very versatile environment, and presents many different opportunities. It could become a gym, a man cave, a home office, or a DIY space. Whatever you do, ensuring that the newly revamped space will be ready to enhance your life is essential.
There are several other factors to consider. After all, the opportunities may vary slightly depending on whether the garage is a standalone structure or a part of the main building. Likewise, the physical dimensions will influence the available possibilities. Still, when you understand the situation as well ass your budget, building that perfect vision should become fairly easy.
Spring Clean
If the garage has previously been unloved, it has probably been left to collect a whole host of junk. Sort through these items, and hold a garage sale to get rid of unwanted goods that could serve somebody else. As for broken items and genuine waste, look to dispose of these in a suitable manner. If items can be recycled, this should be the priority.
Cleaning the garage out completely will take some time, but this will allow you to gain a full appreciation of the space you have to work with. Similarly, you'll be able to spot signs of damp or visible damage. Of course, if those issues do surface, attending to them in the quickest possible fashion should be the next step on your agenda.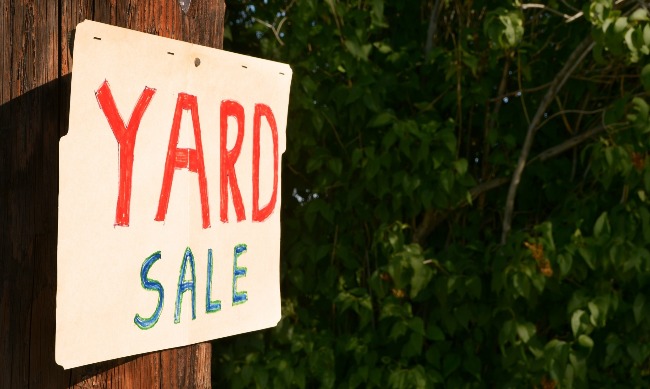 Install The Basic Living Features
If the garage is going to become a living space of any kind, it needs to satisfy those basic human needs. One of the hardest challenges revolves around installing a window. However, given that this is crucial for the daylight and air circulation, it's vital that you take care of this situation. Without it, you'll never unlock the full potential of this location.
It's equally important to consider the lighting situation, and installing a dimmer switch will give you full control. On a similar note, you should consider the placement of electric sockets as well as HVAC facilities. After all, those elements will play an important role regardless of what you decide to do with the space with regards to function.
Upgrade External Features
Access to the garage needs to be easy for you while preventing intruders from breaking in. This is especially true when the garage is separated from the main building, which is why finding the best doors should be a priority. Given that this place will soon house plenty of expensive assets, fitting an alarm system and pointing CCTV cameras to the garage is advised.
With new doors and windows in place, this is also an ideal opportunity to think about painting the outside of the garage. Moreover, standalone garages may also benefit from upgrades to the roofing or any guttering that may appear around the structure. Either way, a garage that looks great from the outside will have an even better chance of putting a smile on your face.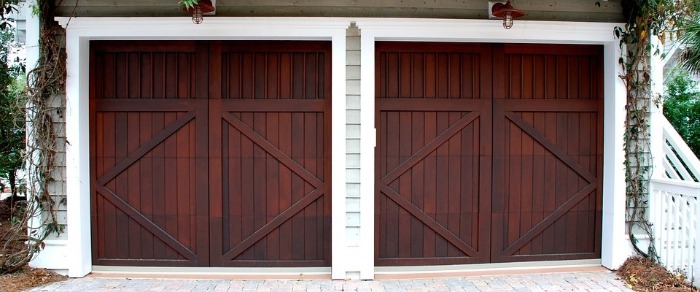 Add A Bright Colour Scheme   
Even if you've found a successful way to encourage natural lighting, the garage may feel a little gloomy. Whether painting directly onto the brickwork or adding an internal barrier to be wallpapered doesn't matter. Opting for light colours while adding a little personality can make a huge difference to this part of the property. And it's certainly for the better.
The choice of flooring is another crucial aspect. If it's going to become a gym, you may leave the concrete untouched. However, bedrooms or office spaces will benefit from vinyl or hardwood installations. Not only will this aid the appearance, but it should boost the insulation and comfort too. Avoid carpets, especially when entering from the driveway.
Keep It Organised
In truth, poor organisation is the chief reason that so many garages fail to deliver. Therefore, this needs to be an aspect that gains huge attention following the upgrade. Garage storage facilities are vital, especially as you can take advantage of overhead shelving to store items in boxes. Likewise, the walls can be used to great effect, even if it's just to keep tools organised.
The exact ideas will be heavily influenced by the function of the revamped garage. If it becomes an office, for example, the best office desks are blessed with hidden storage. You should find that there is less waste now due to the spring clean, but learning to keep the area in good condition from now onwards is key. Otherwise, you'll fall out of love again in no time.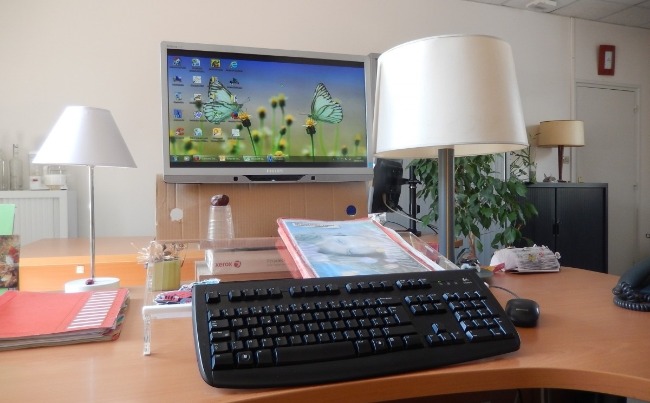 Make It Homely
Even if this is to be a gym, you can make the space feel far more inviting with the addition of houseplants and a few family photographs. Alternatively, sports and music memorabilia may work wonders in this sense too. In addition to character, you should aim to add practical features. A water cooler in the gym is very handy while a mounted TV screen can be useful in many situations.
Ensuring that the space is tailored to your specific needs is pivotal, even when the process is aimed to add value to the home. That personality and sense of identity will encourage you to use the space far more regularly. When this happens, the time and money invested in the transformation will feel worthwhile. Anything less would be a huge waste.
The Final Word   
With a little creativity and hard work, you garage space can become your favourite part of the home. Moreover, the fact that it feels like a separate area will give you a place to seek comfort while completing other jobs in the future.   
We've all thought about revamping the garage at one time or another. Quite frankly, there's never been a better time to put those plans into action.