The emergence of smartphones has made life more mobile. People are no longer stuck to their desks doing office work, and the digital revolution gave birth to the concept of multi-tasking.  Now every Tom, Dick and Harry can keep tabs on their finances without a need of an actual accountant.   Here are some of the great accounting apps you can use on your smartphone to keep track of your profits and losses for either your personal use or for your business.
Xero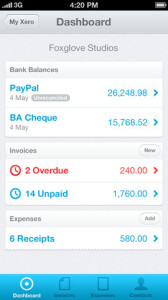 Access your outstanding invoices, bank accounts and even your PayPal account with a simple app.  Xero allows you to monitor various accounts and even track your expenses. You can calculate your expenses using this app. Just scan your receipt and upload it to the app. From there you will be able to keep a record and track your expenses with ease. This app has a built in currency converter option which is handy when you are dealing in foreign exchange. Xero seamlessly integrates itself with your CRM, supplier information systems, inventory management and e-commerce solutions among others.
Note: Requires a Xero Account
[appstore id="441880705″]
iXpenseIt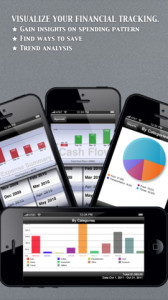 The iXpenseIt is a great app to help you monitor your budget. This app uses a secure log on feature making your data safe from prying eyes. This app gives you a visual representation of your budget, expenses and income. The result is better management of your finances. This app provides spending summaries which includes the top expense for the month and the total monthly expenses. You may also generate graphic reports from within the app.
[appstore id="284947174″]
Accounting for SMBs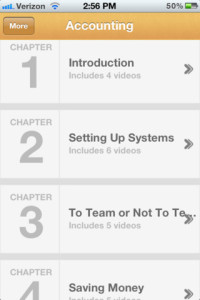 If you run a small business, chances are you also handle the firm's accounting. Don't let these tasks turn into a nightmare. Get some help with the Accounting for SMBs iOS app. The developers have gathered the best accounting lessons that you need to know. Learn everything from scratch with this app. This app will teach you how to use Quickbooks and give answers to pertinent questions that only an accountant can answer. This free app will give you insights on how to work with accountants, use various tools and keep accounting records.
[appstore id="511474241″]
Freshbooks Cloud Accounting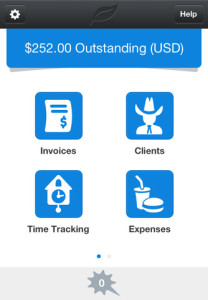 Make your business billing less of a pain. Join the millions of business owners using Freshbooks. Freshbooks is a free app that you can download on the Apple App Store. This app will allow you to send invoices, track expenses, track billable hours for service-oriented businesses and a full account overview. You need to have a Freshbooks account to make this app work for your iDevice.
[appstore id="542796025″]
Daily Expenses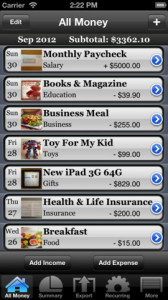 Track your daily expenses using this hot app that you can use on your iPhone, iPad or iPod touch. This app will export the data into a spreadsheet program through wi-fi or email. This app retails $1.99 on the Apple App Store. This application allows tracking of expenses for multiple payment methods such as credit cards and bank cards that are linked to your savings or checking account. Your financial data is safe with various security features built into the app.
[appstore id="396381921″]
Author Information
This was a post written by Ashlee Harsh.  She is the co-founder of the website How Much Is It., a website that can help people find out what thousands of things cost.