I love mobile apps.  That should be obvious to anyone who reads this site.  I think mobile devices and the apps that run on them have the ability to change the way we live our lives in a positive (and negative) way.  But when it comes to productivity apps I always try to find apps that also have a web version.  I'm on my computer virtually all day, so it's imperative that be able to access my to-do list or task list at any time.  I also like working with my list on the big monitor (and with a keyboard).
So here's 3 to-do apps that also have a web version.
1. TeuxDeux
TeuxDeux sports a simple design without being boring.  It features a web based version and iOS version.   TeuxDeux has features like recurring to-do list items and "Someday" lists which are great for grocery lists or house chores.    For you html geeks out there, TeuxDeux has markdown support.  Meaning you can add bold text or links easily.  TeuxDeux isn't free, but you can get a free trial to try it out and the cost is only $24/year or $3/month…not too bad.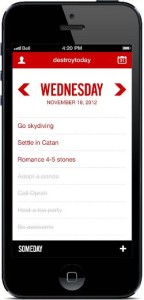 2. Wunderlist
Wunderlist was actually my go to to-do app for a long time.  The graphics and fonts look great and it just has a "homey" feel to it (if that's possible for an app).  Wunderlist is full featured.  It has recurring to-dos, reminders, subtasks, easy collaboration, and much more.  Wunderlist is available on web, iOS, Android, Mac, and Windows.  Wunderlist is free and you only pay if you need the pro version.
Wunderlist on Google Play
Wunderlist on the Apple App Store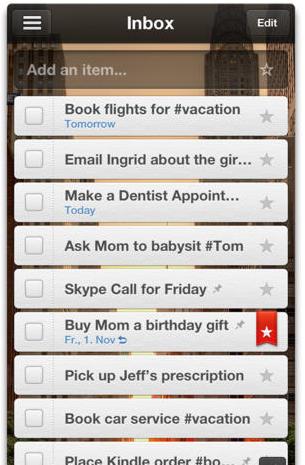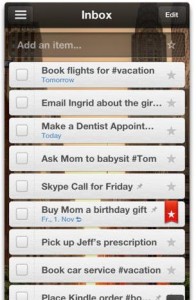 3. Todoist
Todoist is my current to-do app.  I tried it a while back as part of a detailed review and I loved it.  Todoist has a simple and clean layout and lots of features.  Todoist has a free and pro version.  I tried the pro version and was hooked.  It's only $29/year, so it's worth it in my eyes.  Both versions feature subtasks, subprojects, browser plugins, web version, iPhone and Android versions, Outlook and Thunderbird plugins,  Windows and Mac versions, task priorities, and more.  The pro version adds many really cool features: task notes, file uploads, reminders, calendar sync, project templates, and much more.
Todoist on Google Play
Todoist on Apple App Store