I have been trying to move more of my run my small business operations to my smartphone over the last few months.  It's not an easy task to run  your small business strictly from your mobile devices.   I have to admit that there are some facets which I absolutely prefer in the desktop variety.  I have moved from Quickbooks to Quicken Rental Property manager which greatly simplified my bookkeeping.  While Quicken does have a mobile version, it is more suited for your personal transactions.
So while you can certainly do a lot on your mobile devices I still haven't found the perfect solution to run your small business from your smartphones/tablets.  But here are some apps which I believe are essential to making the attempt.
Square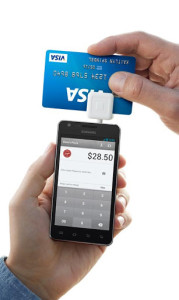 Square is an absolute must if you need to accept credit card payments and do not want the cost or hassle of a merchant account.   With Square, you simply plug the small dongle into your smartphone or tablet and install the app.  From here it's as simple as swiping a card and entering basic information.   The app can even email the client a receipt.
As a consultant, I love having the ability to accept a client's payment via credit card while on site.  The client likes it also since they can pay and be done with it.  Of course I need to provide them an invoice first, which leads us to our next app.
[pb-app-box pname='com.squareup' name='Square' theme='light' lang='en']
Invoice2Go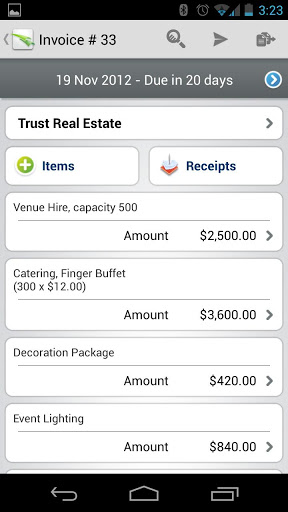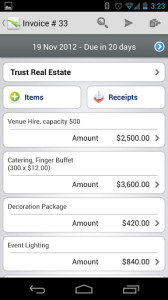 Invoice2Go is an essential if you want to run your small business on the go.  There are other mobile invoicing apps out there but this is one that I personally like.   Invoice2Go lets you create estimates and quotes which can then be converted into invoices.  You can also email the invoices directly to the client.  So as you see, if you are on site you can email the invoice to your client from Invoice2Go and then accept payment using Square.  A nice combo.
[pb-app-box pname='com.invoice2gofull' name='Invoice2Go' theme='light' lang='en']
Dropbox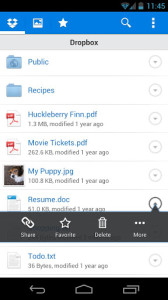 If you read this site very much you know my affinity for Dropbox.  I believe it is essential to run your small business.  I use it in so many ways that I feel a little guilty that I am still using the free version.  I have referred friends and earned up to nearly 8GB free.  Personally I store my project files, invoices, and other important business docs in my Dropbox.  I use the selective option when installing it on a client's server.  I can set up a folder for that client and sync only that folder to the server.  This ensures my other files are not out there and I only have what I need to work on the server.
Dropbox has business plans which offer more storage and management options if you need them.
[pb-app-box pname='com.dropbox.android' name='Dropbox' theme='light' lang='en']
LogMeIn Ignition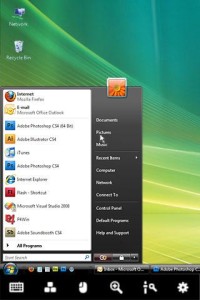 Here is an app that has saved me many times.  I believe I've told this story before….but here goes again kids.  I was at my son's soccer game one Saturday morning when a client over an hour away called in a panic.  Their database had gone down.  Luckily I had installed LogMeIn on their server.  I pulled out my phone (I believe I was using a Droid X at the time) and connected to their server.  I was able to run a query and find the problem in just a few minutes.  And I never had to leave the game.  This one incident was well worth the money the app costs.
[pb-app-box pname='com.logmein.ignitionpro.android' name='LogMeIn Ignition' theme='light' lang='en']
Cisco Webex Meetings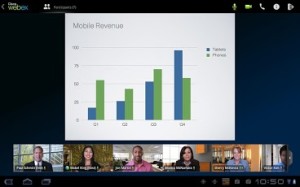 Most of you who deal with remote clients/vendors have used Webex before.  But what if you have a scheduled meeting and you have to leave the office?  That's where this handy app comes in.  You can join a meeting and have video and audio if desired.  You can even host a meeting from the app and pass presenter roles off to another participant.  This is a great app to run your small business on the go especially if you already use Webex.
[pb-app-box pname='com.cisco.webex.meetings' name='Cisco Webex Meetings' theme='light' lang='en']
Obviously this isn't an all inclusive list.  There are many other great apps out there that can do the job.  You have to find the ones that fit best for you and your business.  Leave a comment and let me know what apps you use to run your small business.