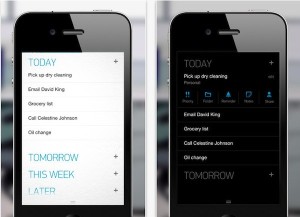 Any.DO is a task management application previously available on Android.   Which is a little funny since the app looks like it was birthed by an iPhone.  Well now it is expanding not only iOS devices but also to Google Chrome (as an extension).
It looks like you will be able to sync your to-do's between different devices.  Which means you can add a task in Chrome and mark it complete later on your iPhone.  That functionality combined with the clean look and feel of the app make it a great app to check out.
Check out the related articles below.
Related articles