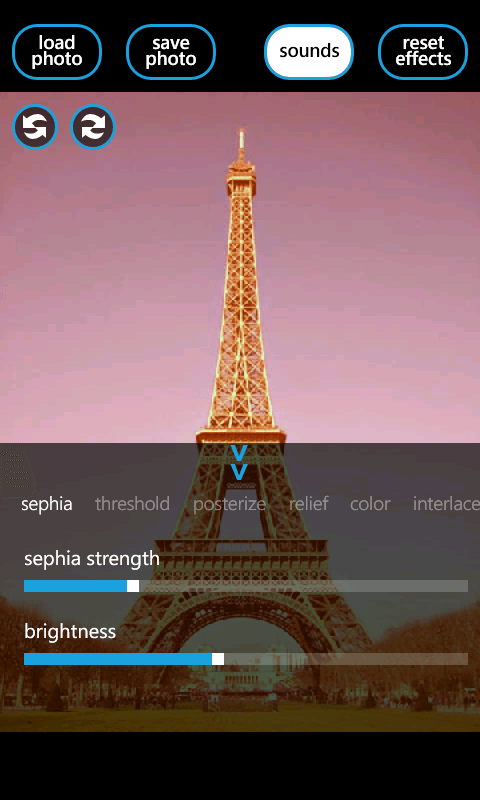 DEVELOPER SUBMITTED POST – This post was generated via our app submission form. The content here is from the developer and does not necessarily reflect the views of Small Biz Dad.
One of the most mature Photo Effects app!
Bored with the standard photos? Try Photo Effects to add a variety of effects. Make them look professional or… simply funny. With the real live preview you will be sure what the result will be.
Changes in 1.4:
•Added emboss effect
Features:
•Live effects preview
•Integration with photo extras
•Emboss effect (since 1.4)
•Bulge (fish eye) effect (since 1.3)
•Tint effect (since 1.2)
•Photo rotation (since 1.1)
•Vignette effect
•Interlace effect
•Gray scale
•Color inversion
•Sephia
•Color and monochromatic threshold
•Posterization
•Advanced relieve.
•Contrast, Gamma correction, RGB values fine-tuning.
The trial version is fully functional. However it adds the TRIAL text to each saved photo.
Support: truemagic@o2.pl
Developer:
App Cost: 1,29$
Submitted: 05/25/2013