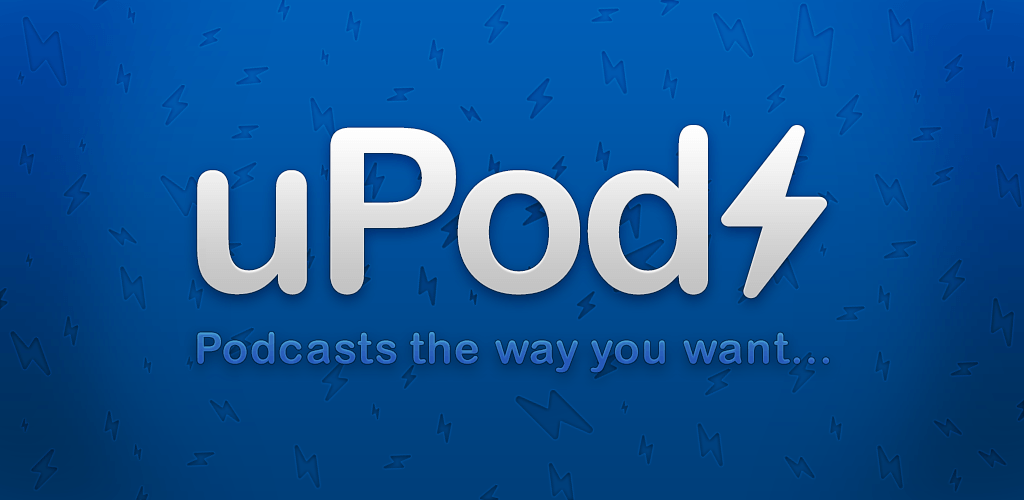 We are proud to introduce you the most simple, beautiful and useful podcast player for Android – uPods. uPods built with an idea to bring to you the greatest way to listen and organize your podcasts in one place in simple and native way. Clear and efficient interface allows you in few clicks to start to enjoy of your favorite podcasts.
Forget heavy and expensive applications with a plenty of unuseful features. uPods make all job done for you. Collect your podcasts and listen them with our powerful media player. We are sure that you'll find our playlists more than comfortable.
DEVELOPER SUBMITTED POST – This post was generated via our app submission form.  The content here is from the developer and does not necessarily reflect the views of Small Biz Dad.
Maybe you want to transfer podcasts to PC or other device? It's not a problem, we keep it in an ordered way on the phone's disk. Just copy folder with nice sorted podcasts files to needed device. Don't want to download? Our streaming option allow you to listen to all episodes of selected podcast without download any files! Simply select necessary episode and you'll get all podcast feed in your playlist, you don't need search for them in whole app. Just enjoy of auto-generated easy to use playlist!
Need to find some podcast? Try out our iTunes based search!
Access to all iTunes podcasts directly from your Android phone! Just click search button and get fifty most interesting results! Don't know what exactly you search? We brought to you hundreds most popular podcasts built in! Choose category from menu and get access to the best podcasts in the world! Moreover no longer need to check for updates in your Favorites, uPods will do it for you! Simply select update interval and you'll get all last episodes exactly in a time.
FEATURES
★ Organize everything
– Simply add your most loved podcasts to Favorites and keep yourself updated with latest episodes of your favorite podcasts.
★ Easy, clean and intuitive user interface
– You always know where you are in app, no need to learn something new, just start to use.
★ Download podcasts and play it anytime you want
– Download episodes in queue and listen whenever you desire.
★ Fully automated cleanup of media files
– Take care of your space on disk, set how many episodes you want to keep, and have app to clean old staff for you.
★ Landscape support
– Use app the way want.
★ Audio, video, notes and even pdf support
– For those who cares.
★ Stream audio over WiFi or cellular network
– Can't wait for downloading, just stream.
★ Full tablet support
– If you are an owner of tablet, you will be glad to use our app on your device.
★ Playlists based audio player
– Comfortable auto-generated playlists, even if you stream.
★ Browse iTunes-like categories
– We designed our application with hundreds best podcasts that are already in.
★ iTunes based search
– Search the most biggest iTunes database for staff you need and get fifty the most interesting results.
★ Multilingual interface and full RTL support
– uPods translated to English, Russian, Spanish, Hebrew, Korean, Chinese and Arabic. We work hard to make usability of app comfortable for you.
Developer:
App Cost: 0.99$
Submitted: 04/17/2013
[pb-app-box pname='org.linuxspace.upods' name='Upods' theme='light' lang='en']