Do you think it's time you moved out of your current home? If so, then you have probably only thought about buying a new house. But would it be worth considering building your own home? Don't worry; you don't need any experience in the building trade to construct your own property as you will mainly be outsourcing all the jobs. Even though it entails hiring a lot of contractors, there are lots of people out there who swear that self-build projects are often cheaper than building somewhere. But is that really true?
Here are all the factors you need to weigh up when you try and choose between buying and building.
It's Easier To Get A Mortgage To Buy
When you buy a house, you will need to take out a mortgage to be able to buy it. This is also the case if you decide to build your own home, but the mortgages for self-build mortgages are slightly different. One of the main differences is that a mortgage for building a home usually gets paid out in three or four stages, while you get a traditional mortgage all at once. Not only that, though, but it can be much more difficult to get a mortgage for building. Your bank manager will want to see all of your building plans and a timeline for the entire project.
You Can Customize A Self-Build Project
Of course, one of the main reasons why people chose to build their own home is because they can customize it however they like. When you hire a building firm who specializes in self-build projects, such as Holland Homes, they will want to know all the features you want fitting into the home, such as floor-to-ceiling glass walls, underfloor heating, and wood-burning stoves. Plus, you will be able to add environmentally friendly heating systems, like solar power, to ensure that your home is green and cheap to run.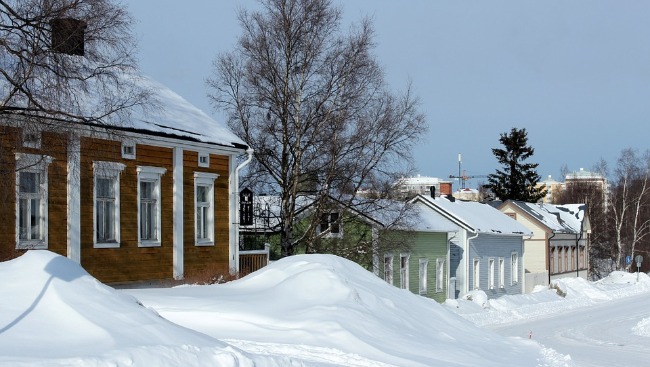 Errors Can Increase Building Costs
There's nothing that can guarantee your self-build project will run smoothly. In fact, you might find that there are a few issues and problems that keep on cropping up. These could force you to push back your finish date, and they might even increase the overall costs for the build. So, it's very important that you try and make sure you have budgeted for any extra costs that you might run into. If you have a set budget and can't afford to factor in these kinds of unexpected costs, then you might prefer to simply buy a home.
You Might Have To Wait To Buy The Right House
When you buy, there is no guarantee that your ideal home will be on the market. You might have to wait till one becomes available in the right area and is big enough for you. Even then, there could be steep competition from other potential buyers, and you might end up in a bidding war!

Once you've considered these points, you should know which is the best option for you!