You can save a lot of money as a small business by doing some of your own marketing. However, there are certain marketing strategies which shouldn't be DIYed due to their complexity. Here are some of the dos and don't when it comes to handling your own marketing.
Do…
Build Your Own Website
Paying a professional to create a website for you can help you to stand out on the web, but it isn't necessary if you're a small business. Creating your own website could save you a lot of money and be just as effective at giving you web presence. The idea of building your own website may sound daunting to many people, but free website builders like WordPress have made it extremely easy – you don't any coding knowledge and can customise your own website simply by using drag and drop options.
There are other website builders out there, but WordPress is the simplest. Tutorials can help you to build your website as well as explaining concepts like plug-ins. Before building a website, make sure you've bought a domain name. Sites like Go Daddy are some of the best places to buy a domain name.
Manage Your Own Social Media
You can hire a social media marketing company, but this is only worthwhile if you're a big company or if social media happens to be utterly alien to you. A Facebook page and Twitter page are great places to lure in new clients, whilst keeping old clients updated on what's going on in your business. There are guides online on how to set up your own business page for Facebook and Twitter.
Once you have pages set up, start posting content every day. This should ideally be 20% promotional, 80% non-promotional in order to keep a captive audience. When it comes to non-promotional content, consider business advice, news, image and even memes related to your field. You can also use social media to network with other people – LinkedIn is particularly good for this.
All social media sites have in-built ways of promoting content. This is cheaper than hiring a social media marketing company and sometimes just as effective if you know how to target your audience.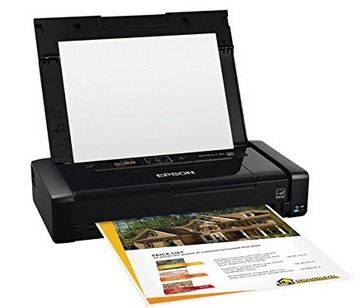 Print Off Your Own Flyers/Business Cards
There are online sites and programmes that can allow you to design flyers and business cards. You may need to buy special paper or card to print these out on, but you could find that it's just as effective as using a professional company. Such companies can certainly save you time and may be worthwhile using if you're printing off a huge amount of flyers/business cards. Otherwise it pays to DIY this aspect as a small company.
Handle Your Own Email Marketing
You can pay people to do email marketing campaigns for you, but really you're just as well off doing yourself. Software like Mailchimp can allow you to mass-mail emails more efficiently than regular email services. This could be ideal for press releases or invitations or promotions.
Don't…
Do Your Own SEO
When it comes to the marketing jobs best avoided, SEO is one of them. SEO stands for Search Engine Optimisation and is all about improving your rankings on search engines such as Google. It's not just a case of keyword stuffing – if anything this will damage your rankings. An SEO service can help to boost your rankings naturally by building web presence and creating extra content. This can save you a lot of time, whilst getting more effective results.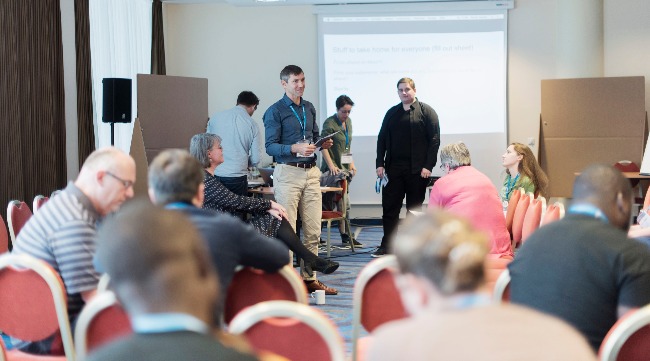 Organise Your Own Conference
Conferences can be great marketing events for announcing news or debating a topic within your field. They also take a huge amount of work to organise. Not only have you got to try and encourage guests to turn up, you've also got to hire the venue, kit it out and potentially supply catering such as food or canapes. An events organiser can take away a lot of the stress.
They may even be able to save you costs by knowing where to find a venue and catering service within your budget. You can still choose to invite guests yourself if it's a private conference. If it's open to the public, you may be able to do some of your own marketing via social media and flyers. You may also want to organise a talk for the conference, or you could hire a speaker to do it for you.
Design Your Own Graphics
When it comes to branding, be careful about designing your own graphics such as logos, packaging and posters. Unless you're very savvy with Photoshop and other design tools, it could be best hiring a graphic designer to create something professional that stands out. The cost of hiring a designer can vary depending on the type of job. You may be able to find a freelancer to design a logo for you cheaply, but may want to hire a professional company when it comes to packaging or signage.
Write Your Own Reviews
Online reviews are an essential part of modern marketing. These could include user reviews on sites like Trip Advisor and professional reviews on blogs or even in magazines. Some companies try to improve their reputation by creating positive reviews themselves using false accounts or making up testimonials to put on their site. You can do this and get away with it in some cases, but it's dishonest and not as effective as genuine reviews. It's very unlikely you'll be able to get away with writing a review of yourself in a magazine, even if you do know the editor.
Make sure that all content is written by other people (and not just friends and family). Encourage happy clients to leave positive reviews with emails notes or even by printing on the bill. You can use professional connections if you have any such as journalists and bloggers – their view may be biased but at least they hold a professional position that makes their review more authentic.