No matter your business, meetings are always essential to success. Whether you're meeting clients, sponsors, or associates, you need to do to make a go of things. No pressure. Well, actually, a lot of pressure. The good news is, you don't have to go it alone anymore.

Thanks to advances in technology, meetings are easier than ever. Even better, your laptop isn't going to freak out or call in sick. Together, you and technology can tackle any business deal. At least, you will be able to, if you learn how to use meeting technology in the right way. Lucky for you, we're going to look at some of the sure-fire ways modern inventions can help you seal those impossible deals.

The Lead Up To The Big Day
Leading up to a meeting is always nerve-wracking. But, with technology on side, you can drastically reduce the stress levels. Instead of waiting it out, you can keep yourself busy with thorough research online. This is the best way to ensure you get your facts and figures 100% accurate. A slip up of even 1% when citing a study could spell the end. So, make sure to research, and then research some more.
The better your knowledge of the market, the better chance you stand. Don't let your research stop there, either. If you're meeting with a large corporation, it's also worth learning everything you can about them. Being able to show knowledge of a company's history will make a massive difference to how far you go. Not to mention that it'll enable you to pitch your products to their specific tastes.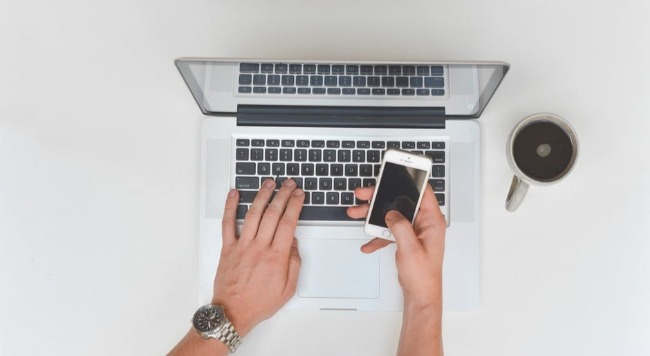 Technology can also help ensure you don't turn up to an empty boardroom. If a customer forgets to turn up to a meeting, you waste time and money. So, it's worth turning to a technology like Appointment Reminder, which will send out a notification a few days before. This helps you look professional, as well as serving a practical purpose. Everyone's a winner.
A Wider-Reach

Of course, we couldn't mention technology and meetings without talking about programs like Skype and Zoom. Video conferences are now commonplace in the business world. They're a sure way to extend the reach of your company. While it would be tough to get a business from another state to travel to your small enterprise, they'll be more willing to meet online. Thus, you could extend your company in a significant way, all without going anywhere.
The Age-Old Slideshow

Slideshows are nothing new when it comes to meetings. In fact, these bad boys have been floating around since the early 90s. But, they've always come complete with some computerized concerns. After all, old programs meant that you were left in the lurch if your computer died on you. What business person hasn't had nightmares of that happening? But, modern methods such as cloud computing ensure you have access to your slideshow from any computer. So, slideshows are an even better meeting resource than they ever have been!