There are quite a few good meeting apps for the iPad but lets not forget about the built in app…FaceTime.   FaceTime was introduced in 2010 and left beta status in 2011.  It is available for iOS devices starting with the iPhone 4.
The Cameras
The iPad, iPhone, and iPod Touch all now have front facing camera.  The front camera on these devices were designed for FaceTime and therefore give you a great experience.  The positioning of the camera means you can hold your device naturally and your image is aligned well for the other party.
One tap of the button allows you to switch between the front and back camera.  This could be extremely useful when you need to show the other party something onsite.  For instance, I was on a tech support call yesterday with the manufacturer of an enterprise NAS device for a client.  He wanted to see the connections on the device.  This required me to take a photo and email it to him.  Had we been on FaceTime, I could have hit the button showing the back camera, and then shown him all of the connections in real time.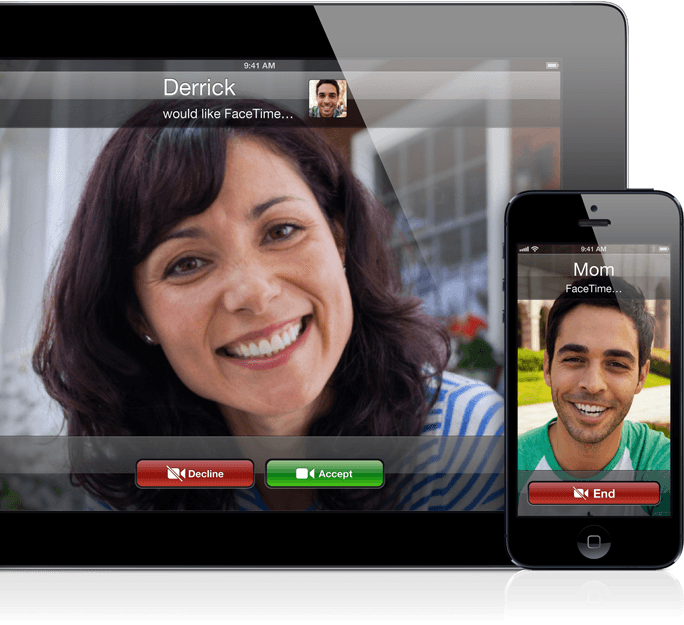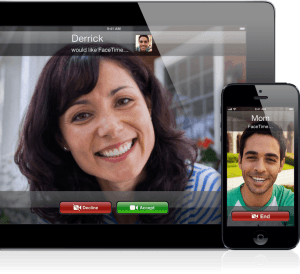 The Settings
When setting up FaceTime, you sign in using your Apple ID.   You can then choose what phone numbers and/or email addresses to receive FaceTime calls.  You can even control what shows up on the caller id when you place a FaceTime call.
You can add multiple email addresses to your profile which means that business clients can FaceTime you using your business email and friends can use your personal address.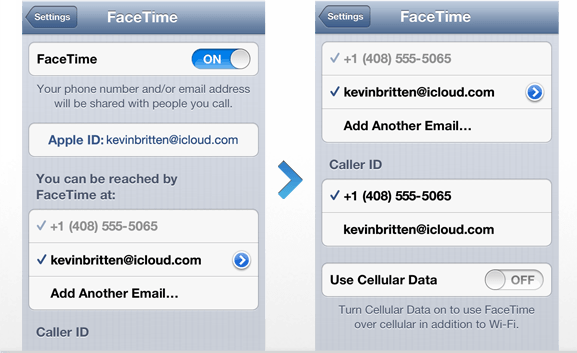 Simple To Use
FaceTime is very simple and does not require a special username or account.  It's very easy to connect via FaceTime.  You can browse your contacts, find your contact, and select FaceTime.   You can also switch a voice call to FaceTime with the tap of a button.  Of course, you can always tell Siri to place the call for you.
The entire process is simple and painless which is the big draw for Apple.  They have tight control of the entire ecosystem and this leads to a consistent experience.
Use for Business?
Yes, FaceTime is great for business.  This is especially true for remote workers.  If you supervise employees over a diverse geographical area, it's nice to be able to pick up your iPad and see them face to face.  FaceTime provides a more connected experience than traditional video conference equipment…in my opinion.
Not only is it good for collaborating with coworkers but it's great for staying in touch with clients.  You can provide support or answer sales questions in a very personal way.  This could save serious money considering a client may be hundreds or thousands of miles away.
There are lots of great video conference app out there but many of them require a subscription.  FaceTime is included on your iOS device and works great.  The only drawback is that it does not play with others…so no FaceTime with Android, Blackberry, or Windows.  But if the majority of your contacts use iOS devices, then FaceTime could be all you need.