If you're thinking about buying a property for investment purposes, you will most likely be buying your second home. That means that your budget is going to be limited and this could reduce the number of possibilities when choosing a home to buy. In short, you may find yourself looking to purchase a bit of a fixer-upper.
What does this mean? Essentially it's a home that has seen better days, and while this isn't always the worst decision in the world, you do need to understand what you're doing and the potential risks involved. That's where this article is going to help you a lot. As well as flying through some of the issues with purchasing a fixer-upper, we're going to look at the ways to make sure that it does earn you a lot of money in the future. Let's get started by thinking about how you can make sure you're buying the right home.
An Inspector Calls
You do need to make sure that you are inspecting the property thoroughly before you make a purchase. Remember an estate agent and a property owner is under no legal obligation to tell you information unless you ask the direct question. Don't be shy when you look around the home. Check all the nooks and crannies and make sure that there are no hidden issues with the property.
You need to be aware that if you're buying a fixer-upper, the likelihood is that the home is quite old. Again, this isn't necessarily a major issue, you just need to understand the problems that older homes can have. For instance, older properties tend to include asbestos, and this can be dangerous. It will also drive the property value right down, no matter what you do to it.
As well as this, you shouldn't trust your own eye. Hire a pro inspector as well and this way you can make sure you're not missing any important details.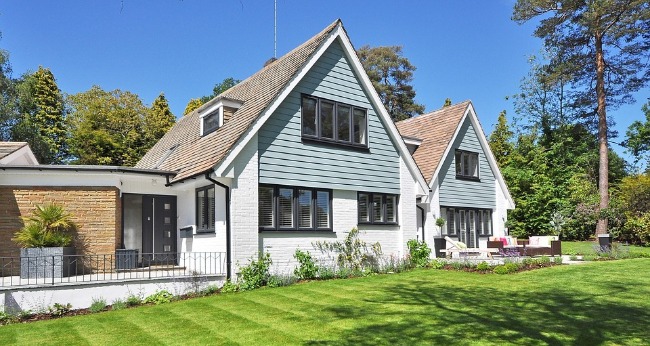 Find Out How To Renovate
A fixer-upper is always going to be a little worse for wear. But hopefully, most of the issues will be resolved simply with a little TLC. As such, you just need to make sure that you understand how to fix some of the problems and dress it up, so it looks great while adding some extra value onto the home.
To do this, you need to seek advice from an expert. Or better yet, check out a home renovation e-book. There you'll find some fantastic advice on how to improve the situation and add a lot onto the home that you've just bought, improving your ROI. Remember, appearances are important and if you can make the property more attractive by adding some beautiful, stylish furniture.
Curb Appeal Is Crucial
Last but certainly not least, you need to consider curb appeal. That will always be important because it's the first aspect of a home that people thinking about buying will see. First impressions matter, they really do, and it's a smart move to hire a landscaper to make sure the exterior looks picture perfect.