If you're more handy with a games controller than a hammer, then you might not be entirely comfortable taking on major DIY projects. That doesn't mean you should avoid them altogether. The more you do, the more competent you'll become. But if you really don't have a clue where to start then don't panic. You don't need much to get going, and you can learn on the job. Here's how to begin:
A Project Idea
Start by getting excited about what you're going to do. You might spot something in a magazine or on YouTube. Channels like https://www.youtube.com/channel/UCtXVIqkc3iBk0bV5gvcNWgw can help you see how things might be done. Make sure it's not overly complex and that it won't take up too much of your time. It might be something as simple as assembling some flat pack furniture. Or you might prefer to flex your creative muscles and make something like a fabric canvas art frame. If it's something you're genuinely interested in, you're more likely to stick with it and see it through.
Plan Some Time
You need to focus on the task at hand, so make sure you've got a few hours spare at the weekend. You don't have to do it alone, so check when your partner, older kids, or mates are free to help. This will be a steep learning curve so don't expect to get it all finished in one go. Definitely don't restrict yourself to a time block to get it completed. Enjoy the process, and make the most of the learning opportunity for this first one.
Tools
This is the fun bit. There are some essential tools for the job like a tape measure, ruler, pencil, and scrap paper. The rest will come as you take on more jobs. The humble power drill is perhaps your biggest and most important purchase. As a homeowner, it is worth investing in a drill that can handle masonry. Then you'll need high-quality drill bits like the ones at https://www.weldingoutfitter.com/collections/walter to drive through the brick. These drills are usually corded as they need the power. Battery power drills are perfect for light work indoors like working with pine frames or assembling furniture.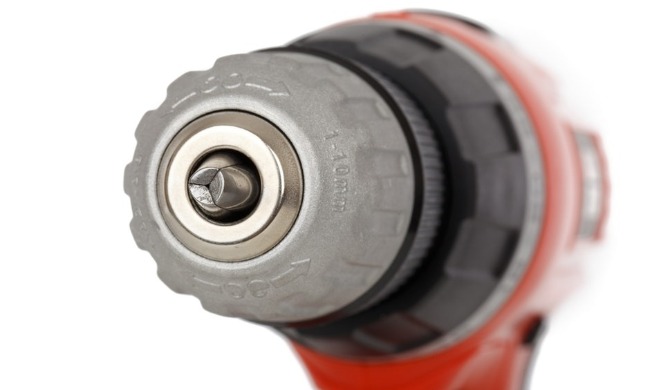 You should also have a hammer handy for nails, and a set of spanners. Adjustable wrenches are quick and easy, but rarely help you with smaller bolts or intricate work. Finally comes the trusted screwdriver set. You might be familiar with the tiny technical set. They're great for repairing your eyewear and taking apart your laptop. You should also have a good set of precision drivers for DIY.

A Little Tutoring
As you take on more and more jobs such as home maintenance and repair, you'll need more skills. You can learn how to do almost anything online. There are also plenty of community evening courses to help you tackle specific projects. Why not watch the pros carefully as you hire people to come in and do work for you?
Over time, you'll pick up shortcuts and best practice. There is a real sense of pride from completing something you built. Where will your new DIY skills take you?