When you're starting a business, it can be way. too. tempting. To try and fly through the preamble and launch yourself into the stratosphere. But do this at your own peril because nothing is more important than dedicating days, weeks and even months to the branding cause. Seriously, life is too short to start a boring company – even if what you do is technically boring. We mean that.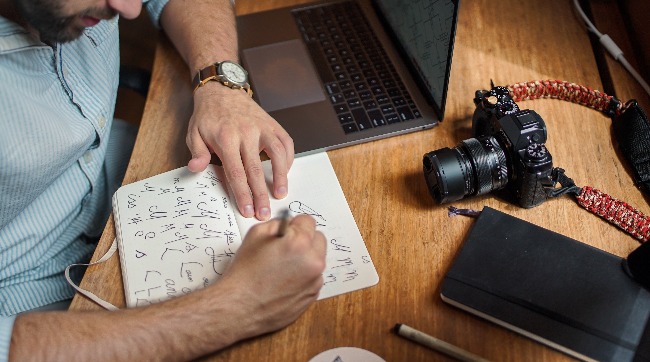 It doesn't matter whether you are a lawn care company, a brand that makes socks or a copywriting agency, you need to stand out from the crowd and that means a) sitting down and understanding exactly what you stand for, b) knowing who your target audience is, c) hiring a branding agency and d) looking at some examples of businesses that got their branding absolutely, one-hundred-percent on point, such as the guys and girls we have listed below:
Critically Endangered Socks
As far as we are concerned, no one has nailed their branding more than Critically Endangered Socks, a company that helps protect critically endangered animals facing extinction. Everything about them is wow. Their name stops you in your tracks (and, dare we say, makes you look up from your phone), their brand aligns with their cause, in the sense that once a specific design has sold out, that's it, it's gone forever, like the critically endangered animal it is representing, and their Instagram page really reinforces the difference you – the sock wearer – are making when you buy a pair. It's genius.
Copper Milk Creative
The last thing you want to create is a brand that will be forgotten, which is why you need to make your name memorable, and then back it up with your branding, which is exactly what Copper Milk Creative does. Copper. Milk. Creative. Good luck forgetting that in a hurry, especially after a quick visit to their website, where everything has a personal touch; the wording, the blog, the campaigns, the portfolio, their illustrious past page and even their contact bit.
They are a copywriting agency with the tagline "we don't do boring!" and they have backed that up more than a three-time ring wearer stepping into the Super Bowl once again.
Dollar Shave Club
In the same way everyone remembers where they were on New Year's Eve in 1999, everyone remembers the first time they saw the Dollar Shave Club video storm the internet. It was catchy, it was funny and it had that rare "please let me watch that again" quality to it that so many brands wish they could achieve.
Everything about it made people stop what they were doing, listen, laugh and share. It was genius. And that's because the branding was perfect, as was the marketing strategy and its pricing. For only a dollar a month you can have blades send straight your you door and, better than that, their blades aren't good, "they're effing great!"
Like we have alluded to right the way through this post, getting the identity of your branding right is absolutely imperative to your success as a business. It doesn't matter whether you are just about to launch or thinking or rebranding yourself – make it perfect, make it connect and make it memorable.