If you've been reading my site since it was MobileApps4Biz then you know I started this whole "blogging" thing so that I could find apps to help me in my consulting business.  There are so many app review sites out there but it's hard to find one that focuses on business applications.   Business cards were one area that I keyed in on when I first started.  There are many business card scanning apps out there that do basically the same thing with varying degrees of success.   The folks over at PenPower Inc just sent me over their WorldCard Mobile Phone Kit to try out.  I gave it a run through and here are my thoughts on it.
The WorldCard Mobile Phone Kit consists of a mobile phone stand and business card holder, smartphone apps for iOS and Android, and desktop apps for Windows and Mac.  The package includes the stand, a CD containing the desktop software, and instructions for downloading the mobile app.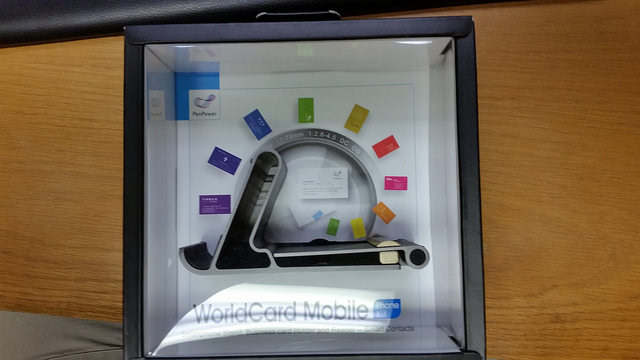 The first thing I noticed is that the stand is not a flimsy piece of junk.  It's a solid stand that easily holds my Galaxy S5.   After installing the Android app I pulled out a business card from my wallet and placed it on the stand.  The stand has a nice adjustable ledge for the business card so that you can ensure it will work with virtually any size phone.   I captured the card and Voila, the WorldCard app recognized all of the data and created a contact for me.
I tried a few more cards and had similar results.  The only card it had issues with was one that had a dark background with designs on it.  The text is not easily read by me…so I wouldn't expect the app to be able to pick it out.  Other than that, the app worked great and I was able to store all of the business cards in my phone and even sync with Google contacts.  Another nice feature of the app is the ability to backup to Dropbox.  I would hate to have all of these contacts in my phone and then lose it.  Dropbox backup and restore means that even if I lose my phone I still have the contacts.  The desktop app is nice and lets you share your contacts with other services such as Salesforce.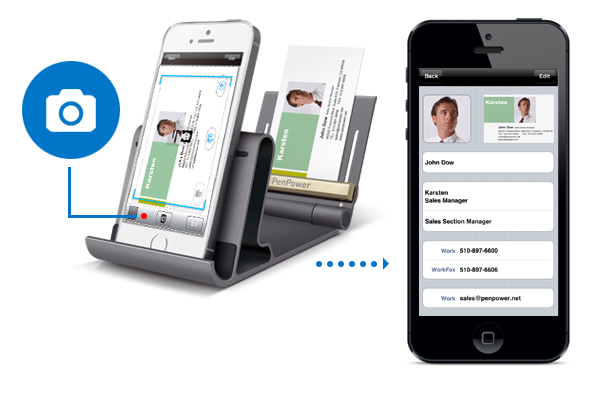 The WorldCard Mobile Phone Kit is on sale right now for $59.95 .  At first glance I thought that was a bit high for a smartphone stand.  However, when you consider the desktop app, premium features of the mobile app, and the stand it seems to be a little more reasonable of a price.   I have to say, this is the best business card scanning app that I've tried.  The accuracy of the OCR is very good and the auto capture when using the stand saves a lot of time.