I know what you're thinking…"Coupons?? How is that related to business?".  Well let me tell you.  For small business owners, consultants, and freelancers this economy is tough.  Businesses aren't spending a lot of money and there are lean times.  So when I'm out of town working I try not to eat at Ruth's Chris Steakhouse unless I'm wooing a client.  Instead I look for the golden arches, Subway, or some other fast food.  I usually try to find coupons to get the best deal.  Now, you may say that coupons are un-manly but I disagree.  Saving money and providing for your family is very manly…so there. 🙂
Melt Coupon Guide
Melt Coupon Guide describes itself as a location based social network for saving money.   Melt Coupon Guide uses your iOS device's GPS to know where you are and show you coupons for businesses near you.  That means that if you have a hankering for some KFC while out of town you can find a coupon that will save you some dough.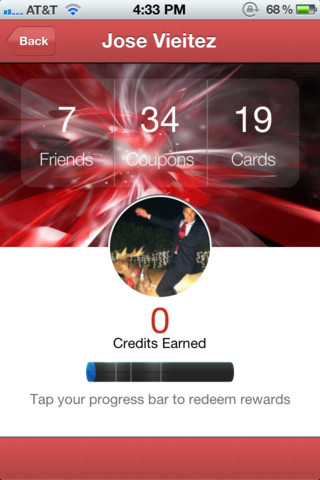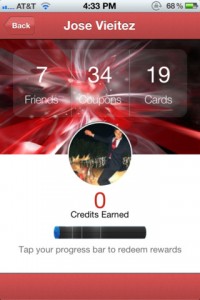 Social Rewards
An interesting aspect to Melt Coupon Guide is that it can be a social app.  You have the option to link your Facebook account and even invite your Facebook friends to connect on Melt.  If they do, you earn credits on Melt that you can use to earn rewards.  These rewards include $5 and $10 gift vouchers to various businesses and even a $5 Amazon gift card.
Intelligent Prediction
Melt Coupon Guide has a cool feature in which it uses several different criteria to predict which coupons you would want to see.  It uses local weather, commodity prices, your friends, and more to predict what types of coupons you would want to see.  I suppose that if you are a McDonald's fanatic the app somehow would figure that out and show you those coupons.  But if you are a health nut then you would see different coupon choices.
My Thoughts
I think Melt Coupon Guide is a great idea.  The select seems limited where I am and I haven't really seen any specific recommendations.   Of course I haven't really added any friends so it's possible that I'm not using it to it's full potential.  I'd really like to see further development of the app to include an iPad optimized version.
The app is free so head over to the App Store and check it out.