I was having a very in depth and meaningful conversation with my 4 year old the other morning.  I was helping him get dressed for school and we were discussing the playgrounds, and school, and how difficult it is to obey his teachers.  I mentioned that I enjoy playgrounds and he informed me that I can't play on playgrounds.  I assumed this would be because of my size…but no.  He said "Dad, you can't play on playgrounds…you're too old.".  I showed a shocked look on my face and said "So dad is just an old man?".  He then replied (very seriously) "No, you're not old man old…you're just old".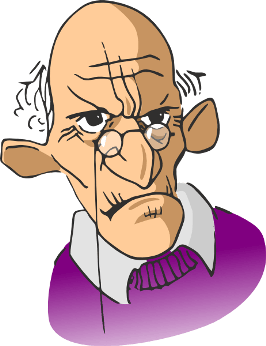 I'm not sure how to take that exactly.  I turn 40 this year so I'm already hyper aware that I'm getting older and am no longer a spring chicken.    My muscles seem to ache a bit more than they used to and I find myself thinking about retirement and front porches a LOT.  I even have a cool pair of white knee high compression socks that I'm itching to wear with shorts.  So yes, I'm getting old.
All of this getting old has made me look back at my younger self and the expectations I had in life.  When I was 18 and a senior in high school I had a different idea of what my future was going to be.  I had been accepted to Georgia Tech and already had my dorm room selected.  I was ready to go.   The plan was to major in Aerospace Engineering and eventually design space vehicles.  Pretty ambitious but God had different plans for me.   Circumstances required me to alter my path and now I'm a database administrator, small business owner, and blogger.
Too many times we have our own plans and we don't give a second thought to what God has planned for us.  That's a bit backwards.  We should ask God FIRST…then alter our plans to match where He wants us.    Anyway, it wall worked out and now I'm an "old" man with three kids and a smoking hot wife.  (that should earn me some points)
Leave a comment below and compare your plans as a kid to where you actually are.