As a business owner, the fact that SEO is crucial to your business' success is unlikely to be a surprise. In order to stand out in an ever-crowded marketplace, all business owners need to dedicate a large portion of their own time to ensuring the company website's SEO is performing as it should. Once seen as a niche field with little influence on how a company eventually performs, SEO has truly become a cornerstone of modern businesses.
However, SEO does have one significant downside: it changes constantly. In some ways, SEO is best seen as an art form. Best practice changes constantly, new ideas and innovations are constantly introduced, and there's an endless need to experiment, test, and try to eke the most out of every campaign that you run.
Due to the above, keeping tabs on the latest SEO developments can quickly become overwhelming. Just when you have adjusted to one new technique or idea, another 10 will pop up in their place. There's also a need to check in with news and developments related to SEO, just in case there's a change that you will need to implement across your own campaigns. Given that most entrepreneurs are incredibly busy as it is, staying up to date with SEO can almost feel like a full-time job in and of itself – so how can business owners, who are already overwhelmed with a variety of tasks related to the general running of their business, cope? Here's a few ideas that might help.
Opt For A "Little And Often" Approach To News And Developments
As we have discussed above, staying abreast of all the latest SEO news is hugely time-consuming, which can result in business owners feeling constantly out-of-the-loop when it comes to important changes. To combat this, it's usually best to employ a "little and often" approach; you can download a dedicated Alexa skill for this purpose from https://www.amazon.com/Teknicks-SEO-Agency/dp/B07NS1S348, or follow the biggest SEO news providers on Twitter and set a reminder to skim-read your feed every few days. If you do hear or read something that you think you might want to action, you can then note it down to ensure you can put the theory into practice as soon as possible.
The above approach should not take too much time out of your day, but also helps to ensure that you can avoid the nagging worry that you having missed a vitally important piece of news. Essentially, it's all about striking the right balance between making sure you are up to date, and making sure that your schedule is not completely overwhelmed.
Find Time In Your Schedule To Attend SEO Conferences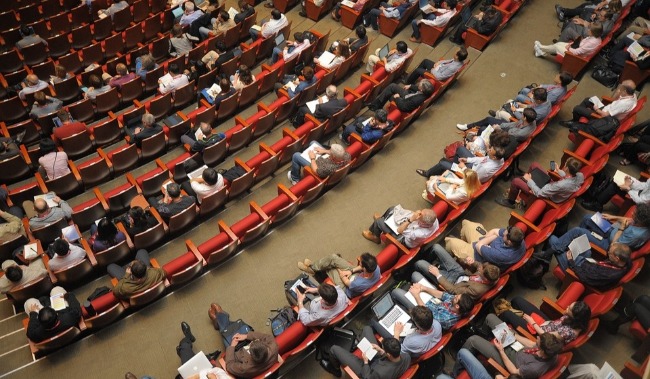 When an industry becomes successful, conferences dedicated to that industry soon begin to appear – and in this regard, SEO is no different. There are now countless SEO conferences held across the globe each year, but many business owners feel that these conferences are targeted primarily at full-time SEO professionals only – however, this is not necessarily the case.
SEO conferences offer the opportunity to learn the latest innovations, make valuable contacts, and discover upcoming changes to the SEO landscape; all of which can be incredibly beneficial if you are handling your SEO in-house. The fact that you don't work in SEO full-time is irrelevant; the information that is provided is valuable to all, and you can simply target the aspects of the conference that are applicable to your needs, and avoid events that you do not think will be beneficial.
It's usually best to focus primarily on major conferences that have previously received good reviews from those who have attended; there's no need to attend every single event hosted in your country. You should find that one or two conferences per year, preferably spaced several months apart, should be more than enough to help bolster your knowledge and then consider how to apply anything you have learnt to your own campaigns.
Prioritize Any Developments You Hear About
For many business owners who are managing their SEO themselves, it's very easy to fall into a trap of feeling like you have to take action instantly. Let's say that you hear about a new SEO technique that is gained rave reviews or there's a new functionality within your campaign control panel that you have never used before. The moment you become aware of this type of development, you may find that, like many business owners, you immediately want to find out more, potentially even to the point of setting aside your workload and investigating further.
However, as we have mentioned a few times now, changes tend to come thick and fast when it comes to SEO – so learning to filter news of developments or changes is a skill you will have to master, unless you want to lose hours of your working week. Instead, you can employ a prioritization system, wherein you assess how important a development may be to the success of your SEO as a whole.
Changes to Google's algorithm, or significant changes such as further alterations to meta lengths, should immediately become a priority due to the potential ramifications of not adapting as quickly as possible; for example, without immediate changes, there's a chance you could lose ranking positions very quickly. In contrast, small updates and functionality changes can very much wait until you can make time in your diary to go through them – you may be curious to find out more, but there's no immediate rush, so take your time and wait for a convenient moment.
Prioritize Google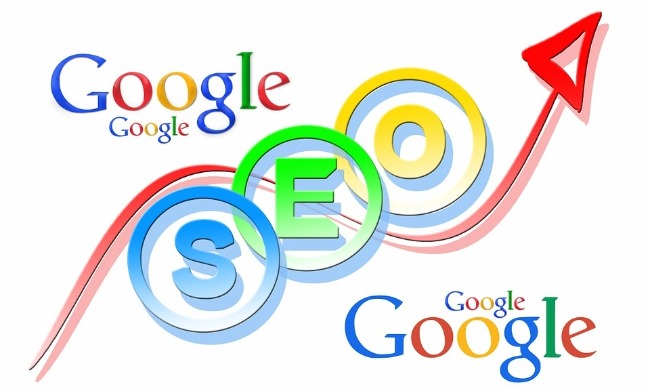 When seeking to stay up to date with SEO, one of the simplest and most effective ways to manage your workload is to focus primarily on Google. Other search engines do, obviously, exist, and most are worthy of your time, but there is a significant caveat to be aware of: if you have the time to spare. If you are self-managing your SEO alongside other commitments to your business, then the chances are that you don't have the time to spare.
As http://gs.statcounter.com/search-engine-market-share neatly demonstrates, Google's market dominance is so huge that if time is short, or you simply don't have enough hours in the day to track news for every possible search engine that your company website may appear on, it makes sense to focus your efforts where they are most likely to achieve results for your business.
Of course, the above is not to say that you should abandon other search engines altogether; Bing can be particularly useful, though admittedly nowhere near the level of Google. If you do find yourself with a few hours to spend reading through news and developments for other search engines, then go for it. However, as a day-to-day requirement, focusing primarily on Google is the best way to keep your workload manageable.
Look For Additional Support
Above, we have tried to provide assistance for any business owner seeking to keep up to date with SEO – but the unavoidable truth is that sometimes, you'll need a little assistance. Running a business places huge demands on your individual time, and you may find that aside from keeping up with the biggest news, your schedule simply doesn't allow you to pay full attention to SEO constantly. During particularly busy times, the best choice for your business as a whole – and for your own working life – may be to look to hire additional support.
There are a number of different ways to do this, the most obvious of which is to outsource your entire SEO requirements to a professional agency. However, you may find that such a step is far from ideal; outsourcing requires you to place a huge amount of trust in your chosen agency, and it is also incredibly expensive. As an alternative, you could hire a new employee who is sufficiently experienced in SEO, with freelancers a good option if you want to give the idea a try without making a commitment to hiring a full-time in-house member.
The final option is to talk to any existing staff members and ask if they have any SEO experience, or might be interested in taking on the SEO requirements of your company. Assigning SEO duties to existing, trusted staff is usually the simplest and most affordable, though do be cautious to make sure the employee in question knows how to handle SEO –  you can recommend the tips we have highlighted in this piece, and it's also advisable to monitor overall SEO performance for a few months, just to check all is well.
In Conclusion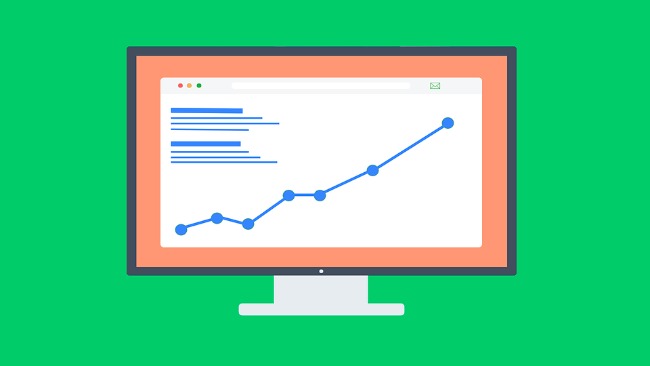 Keeping on top of the ever-changing world of SEO can be tough for business owners, but it is possible to reduce the overall workload burden by employing one – or more – of the strategies detailed above. In doing so, you can ensure that your SEO knowledge is always up to date, much to the benefit of your company as a whole.