College is a wonderful time in your teen's life. It's one that allows them to work their way towards the career they want while meeting new people and discovering new passions. Moreover, it's a period where they will learn to gain independence and maturity as they make the transition into adulthood. Still, that doesn't mean they won't need the support of mommy and daddy from time to time.
There's a strong possibility that your son or daughter will head off to college thinking that they know it all. In reality, though, there are several areas where they may need your advice and support. Here are the ones to look out for.   
Money Management
Minor financial struggles are a part of college life, and this is a great opportunity for your child to learn the value of money. But while you can start teaching valuable lessons even at an early age, it's never too late for you to actively support their development. After all, you do not want money worries to stand in the way of your son or daughter's academic development.   
From couponing and student discounts to making things last longer, getting money to work harder is hugely rewarding. It won't just benefit their student life, either. Those skills and views on money can work wonders for the long haul. Given the importance of financial stability in this world, your input could be priceless.
Academic Assistance
If your son or daughter is following a similar career pathway to you, there's plenty that you can do to assist them. From tutoring them via telephone or email to offering work placements, this help can spearhead their progress. Even if they specialize in a different field, you can answer surveys or offer to volunteer with presentations or other activities. Then again, distance may stop you.
The biggest issue to consider, however, is when a student is treated unfairly by their lecturers. In most cases, bad grades are an indicator that your child needs to work harder. However, being wrongly downgraded could genuinely harm their career. Experts at Asselta Law can help you fight those issues as a family. Aside from the direct benefits, it teaches your child to contest injustice in the academic and working arenas.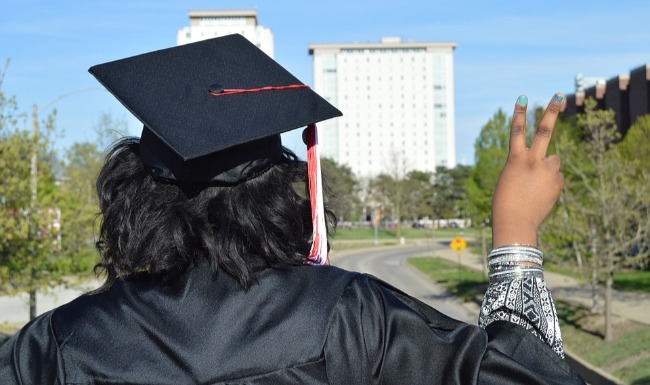 Emotional Support
For the most part, college will be an immensely exciting time for your son or daughter. Then again, there will inevitably be moments where they feel homesick and alone. Moreover, they could encounter heartbreaks, lost friendships, and a variety of other issues. Experts at Huffington Post have several tips for helping them through the end of a relationship. Most importantly, though, your child needs to know that you are there in spirit even when you can't be there in person.
Depending on the circumstances, they might not return home very often during their college years. However, celebrating them and showing that support when they are back home can make a world of difference. If nothing else, wanting to do you proud gives them another incentive to get the most out of their college experience. Frankly, that's all any parent could ever ask for.