Square Gets Admin Access
For those of you who don't know (and seriously where have you been?), Square is a mobile payment processor which includes a mobile card reader.  Square allows you to process credit and debit cards on the go and have the funds deposited into your bank account.  Square beats traditional merchant accounts because there is not set monthly fee.   You only pay a per transaction percentage.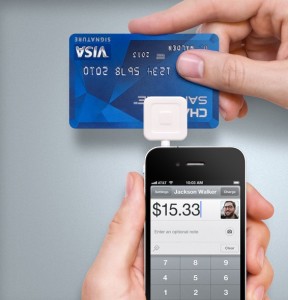 One feature that Square has been missing up to this point is the ability for businesses to have admin access and assign other users to their accounts.
So, let's say you have a small computer repair business and you have 3 mobile technicians.  Before now, those technicians would have to have access to your username and password so they could accept payments for your business.  That means they would have complete control of your account.  Not such a good thing.
With the new features, business owners now have an admin dashboard and they can "invite" their employees to set up their own limited square login accounts.  Those accounts are linked to the business owner's account and the money collected goes directly to the business owner's bank account.
The admin dashboard also allows the owner to add/remove bank accounts and see activity for their employees.  This is a nice addition to a pretty good service which has become a major player in the mobile payments business.
Personally I would like to see the ability to assign elevated permissions to select employees so they can manage specials and loyalty rewards.  Not sure if that is in the pipeline or not.
Related articles