No one ever imagines that they will fall foul to a serious or life-changing injury. It's one of those things that happens to other people, not to you. However, the fact is that realistically, anyone at anytime could become the victim of a severe injury that changes their life forever. It may not be something that you want to think about, but it can happen, and unfortunately, it is just a part of life.
After suffering from a life-changing accident, a lot of people struggle to move on with their lives. However, the fact is that whatever has happened, has happened; you can't change it, so you need to be proactive and take steps to move forward with your life. You can wallow all you like, but that won't change anything.
The fact is that one of the best things that you can do after suffering a serious injury, once you have recovered, of course, is look to the future. There is no point looking back as you can't change anything, all that you can do is focus on what's to come. To help you move forward with your life after suffering a serious injury, below are some tips and pieces of advice that should help to make starting afresh, that little bit easier.
Be Positive
Whatever your injuries are, it is important to remain positive. It might seem bad right now – it might be bad – but you can't spend the rest of your life being negative. What has happened has happened, and no matter how hard that may be to come to terms with, you need to take steps to do that. One of those steps is finding a positive outlook on life. You might be leading a different life to the one that you thought you would lead, but the fact is that you need to find a way to be more positive about it.
If you focus on negativity, you won't be in the right frame of mind to make the most of your life. Think about all of the good things in your life – your family and friends, your job, your home, etc. and be thankful for them. Your accident may have changed things for you in unimaginable ways, but the fact is that being negative about things won't change them. You will find that the more positive you are about your situation, the better you will feel about things. If you struggle to see a positive side to your situation, it may be worth considering undergoing some therapy sessions, to help you to work through some of your issues.
Focus On Your Finances
Often, one of the hardest things about suffering from a serious or life-changing injury is the impact that it could have on your finances. If your injury has meant that you have been out of work for a while, and may not be able to return to work at all. Or it has meant that you have spent a few months struggling financially, you may want to think about your options.
If you were involved in an accident that wasn't your fault, such as slipping on a wet floor at work where there was no wet floor sign, being hit by a drunk driver, or falling down the stairs at a restaurant that has wobbly grips, then you could be able to make a claim. You may not want to deal with the hassle of going to court, but the fact is that if you weren't to blame for your injury, you could be eligible for compensation.
The compensation that you could get could be a great amount of money. However, this will depend on what the result of the injury was and what it has meant to your ability to work. If you are unsure what steps to take to start a court case against the person at fault for your injury, resources like https://www.pothitakislaw.com might be helpful. If you are going to make a claim, then it is vital that you have specialist help on hand.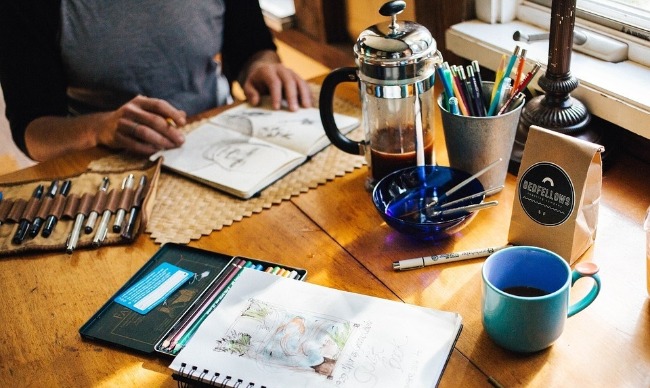 Think About Your Career
The next step is to think about your career. You may be able to return to work once your injury has healed. However, your injury might not allow you to return to your old position, which means that you may need to rethink your career choice. This is not ideal, particularly when you already have a career that you love, but if you are unable to do the job that you used to do, then you have no choice to think about your options. It might be hard realising that you can no longer do the job that you love, but the sooner you start to be practical and think about the future, you can start moving forward.
If you do have to change career paths, take some time to think about what you want to do. It may be that you are able to stay in the same industry, but that you have to retrain for a different role within it. Or, it may be that you need to start again completely – this will depend on your personal circumstances and the job that you do.
Another option that is worth considering is starting a small business of your own. Have you always dreamed of running your own business and being your own boss? Now could be the ideal time to do that. Whatever your entrepreneurial dreams, starting a business could be a step that is worth considering, especially if doing so would give you the lifestyle that you want and need.
There you have it, a guide to how you can take steps to start afresh after a life-changing accident and get your life back on track. It may not be easy, in fact at times it will be incredibly challenging, but it is important that you stay positive at all times and look to the future. You can't change the past, so there is no point focusing on it, but you can change your future.