People have, at one point or another, made use of smart devices and now it has become a part of our daily lives and touches many different phases of our lives. In the business sector too these smart devices like the smart phones, tablets and the recently introduced phablets have proved their worth and slowly their use is increasing. But the factor behind all these is the wide ranges of applications that can be found in these devices.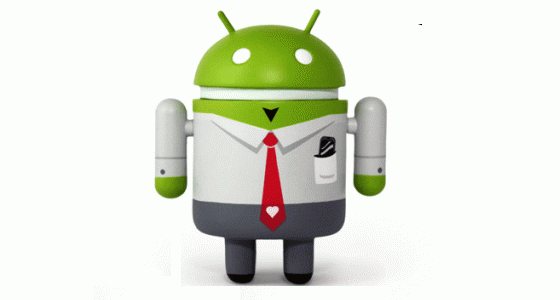 The platforms of these Mobile Phones are mostly Android, IOS or windows and right now the popularity of android is at the highest. So here is a list of the most useful business applications that can be found on the android market which prove their use in presenting new ideas, presentations, meetings, documentations, and networking etc.
Quick Office Pro for Android
This has to be the uncrowned king of all office applications and will be found in all the smart devices used in the offices. This allows us to access the word documents, excel sheets and PowerPoint presentations right from the device. Now with this app one need not have an access to a system in order to view, create or edit these documents.  This app is consistently near the top for paid Android apps.
Splashtop Remote Desktop for Android
Suppose you are somewhere else and want to access your office desktop to get a certain detail or a document then how are you going to do it? With this app now you can browse through your PC and access all the data without having to carry it around. This android app has been very much in demand and with a strong Wi-Fi connection one can have perfect access to all the materials on the PC from the android device.
Google Drive for Android
Have you checked out the latest addition from Google which will make things easy for you? The Google drive lets you have a better access to all your files online and the best part is that you can also store nearly 5 GB data for free. Now access this and all the other facilities of Google drive on your android device.
Invoice2go for Android
In case you want to arrange your professional invoices with particular templates which will aid in sending mails then this is your ultimate solution for Android. Specific requirement of logos, additional fields and any other customization options for specific contacts is a specialty of this business app which can make your mils look more professional.
Evernote for Android
If you have anything to write down quickly while on the go then searching for a notepad will not work all the time. Evernote for Android allows us to use photos too on our to-do lists for more systemized working. The alert function for the notes makes it easier to remember and go ahead with our noted tasks.
[important]
Author Information:
Christy Root is a Professional writer, who can write Articles, Press Releases, and Blogs on Cheap Mobile Phones, Pay As You Go Phones, SIM Free Phones, Mobile Accessories and for many more Smartphones. She loves to update herself with different Smartphone technologies like Android, IOS and latest gadgets.
[/important]