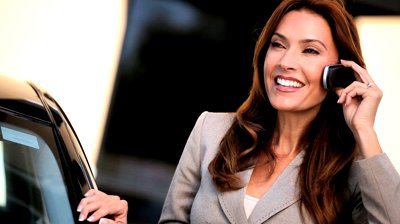 Heading up a business can be tremendously stressful at the best of times; trying to keep yourself afloat whilst managing various projects, budgets and employees can make you feel like there simply aren't enough hours in the day!
So why not try and make it easier for yourself? Here are the best mobile phone apps for busy CEOs.
CamCard
CamCard is a straight-forward app which has a rather straight-forward purpose: to save all of your business cards and contacts electronically. How often have you found yourself scrounging through pockets and bags looking for a business card which you absentmindedly stashed at a recent conference or meeting? And even if you manage to keep hold of your contacts' business cards, it often takes time sorting through your bulging wallet looking for a specific one.
Well that's where CamCard comes in! By taking a photo of a business card, the app records all contact details, regardless of the language they are recorded in, and stores it in your personal password-protected card holder on your smartphone.
What's more, because the app is designed especially for businessmen, it is available, for free, for all Android, iOS, Windows Phone and BlackBerry devices.
[appstore id="347803339″]
Cisco WebEx
One curse- or bonus!- of being a CEO is that you might find yourself rarely making it into the office. Whether you're travelling around the country, or even around the globe, keeping in touch with the headquarters is of paramount importance.
WebEx is a great app which enables you to stay in the loop using nothing but your mobile phone or tablet. Similar to video-calling programs like Skype, WebEx allows you to set up virtual meetings from anywhere in the world.
Using the app, you can schedule, host and attend meetings, with the ability to talk to 5 people at once. If you want to show your colleagues or business partners something that you're looking at, simply switch to your phone's front-facing camera with a touch of a button. Hosts and participants of a WebEx meeting can share content with others, making conducting business from afar easier than ever.
The app is available for the iPhone and iPad, as well as Android and BlackBerry devices.
[appstore id="298844386″]
Dragon Dictation
When you're rushing about getting from meeting to meeting, you need to be able to make notes and record your ideas fast. Dragon Dictation is a free iOS app which uses your phone's in-built voice recognition to record any instructions, messages or notes that you simply don't have time to type out.
Dragon Dictation can become your personal secretary; simply speak into your smartphone and watch as it types out your instructions, emails or even social media post! With speaking being 5 times faster than typing, you can get 5 times as many tasks completed using the app!
Although Dragon Dictation is only available on iPhones and iPads, there are various other voice-recognition apps available for Android devices.
[appstore id="341446764″]
KeyNote
Another iOS-only app that's perfect for busy CEOs is KeyNote. The app, as you might have guessed, is designed for making important key note speeches and presentations on the move. Simply create, edit and share your presentations, choosing from various designs and adding your own annotations, images and symbols.
KeyNote can also help you out when you're conducting your speeches too; the app allows you to preview the upcoming slide to avoid missing out or repeating points further into your presentation. It can help your speeches and presentations run as smoothly as the German train service!
[appstore id="361285480″]
TinyPulse
Last but not least is TinyPulse. While not a mobile app, it's a great service that would be of great use to any CEO.  TinyPulse is a great way to keep in touch with your employees; whether you're travelling around the other end of the country, or simply buried in your office under piles of papers, TinyPulse can ensure that your staff is happy.
By issuing a simple survey around the office, your employees can give anonymous feedback about their workload, office relations and overall well-being. If you're away a lot, or busy with meetings, the last thing you need is an office uprising! By ensuring that all of your employees are satisfied, it leaves you to get on with managing the business!
The app does come with a price tag, though; depending on the size of your firm, Tiny Pulse can cost between $29 and $149 a month. But it could be a small price to pay for a content company.
Author Information
Charlotte Kertrestel is a mobile phone enthusiast and author for Mobilephones.com, a website aimed at bringing you the best deals for mobile phones, articles and up-to-date news. She has worked in various marketing and communications roles since graduating, and has a keen interest in writing, SEO and internet marketing.