Whether you've got a brand new product about to be unleashed onto the market or you've been in business for years, trade shows can be an incredibly effective platform for driving sales. If you're preparing for your first event or you've had limited success in the past, here are some golden rules to ensure your company steals the show.
Choosing The Right Show
Before you start preparing pitches or thinking about design concepts, it's essential to choose the right shows. It's unlikely that every event is going to be relevant to your business and you'll need to weigh up the advantages and disadvantages of traveling, especially in the early days when your budget may be tight. Do some research to find out more about the shows that are coming up and find out more about the target market, the cost and the size and scale of the event.
The most important thing to focus on is attracting the right customer. There's no point in paying out to set up a stall at a home and garden show if you're selling gaming gadgets or outdoor clothing. Seek out options that complement your brand and give yourself the best possible chance of finding clients that will actually have an interest in what you're selling.
Aesthetic Appeal
They say that looks aren't everything, but when it comes to exhibiting at a trade show, this is definitely not the case. Research suggests that it takes a fraction of a second for us to form an opinion and the most persuasive element is visual appeal. If something captures your attention, you're going to want to find out more. If you find it dull, uninspiring or unattractive, you're not going to hang around to try out a product, read a brochure or ask questions.
Always remember that you've got less than a second to impress, so make sure your booth, stall or display looks the part. You want to jump out at the client and make your exhibit more appealing than others. Leave people asking questions and make them want to stop instead of plodding past to the next display.
Don't be afraid to be creative in your thought process. Originality separates you from the crowd. Nobody wants to blend in at a trade show, so prioritize the look of your stand. You don't have to have a massive budget like multinational corporations to catch the eye.
Think about stalls that have impressed you at shows you've attended in the past, always bear your brand in mind, and visit Steelhead Productions for more ideas. Your booth should celebrate your brand and showcase the product in all its glory as well as turning heads. Think about the colors and themes you use carefully, make sure people get an idea of what the business is about and use market research to find out more about the latest trends.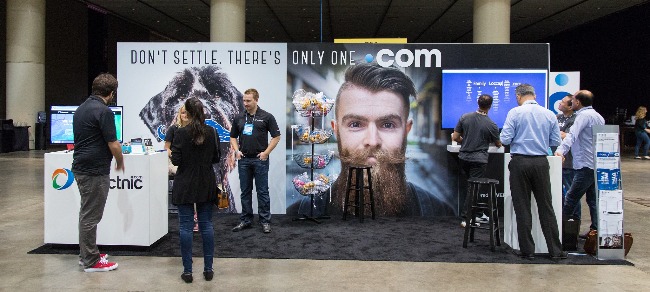 Gather A Crowd
If you're looking for a restaurant when you're abroad, it's common to opt for those that are packed full of locals rather than an eatery that's struggling to get the first customer of the night through the door. We tend to use a sheep mentality when it comes to buying or even stopping to find out more about a business. If you've got a crowd gathered outside your booth, this is going to make others wonder what's so great about your company and hopefully, they'll want a piece of the action too. Try and stop people as they walk past, engage in conversation and make your booth interactive.
Magical Merchandise
Most of us are suckers for a free pen or a keyring even if we're not really interested in the service or product a business is selling. If you're keen to get people over or you want them to think about your brand later on, giving out merchandise is a great idea.
You can stick with traditional favorites like pens or stickers or go for something a bit different like wristbands. You could even run a competition for those who are still wearing their band at the end of the show. Make sure any merchandise you give away contains important information about your business, including the brand name, the website and any social media handles or profile names.
Making The Experience Informative And Fun
As a business owner who is desperate to secure sales, it's a really useful exercise to put yourself in your client's shoes and think about what you would want from a stand. The customer doesn't want to be given a leaflet and then left to wander off.
Once you've got their attention, hold it by making your display interactive and providing them with a fun and informative experience. Let them try out the products, be ready to answer questions and give them a bit more information about the business and how it could benefit them. If you've got touchscreen devices or games people can try, for example, the experience will be more memorable.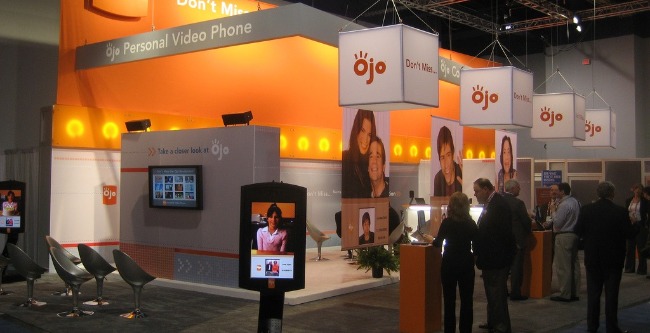 Preparing Your Team
You've done the hard work and your stall looks incredible. Now, it's time to focus on impressing potential clients at the next stage. Make sure everyone involved knows how to answer questions and ensure every member of the team has a clear brief when it comes to pricing and discounts. Put your best sellers on the floor and offer an incentive for the top seller at the end of the show. If there's a prize up for grabs, you may find that a bit of friendly competition improves sales figures.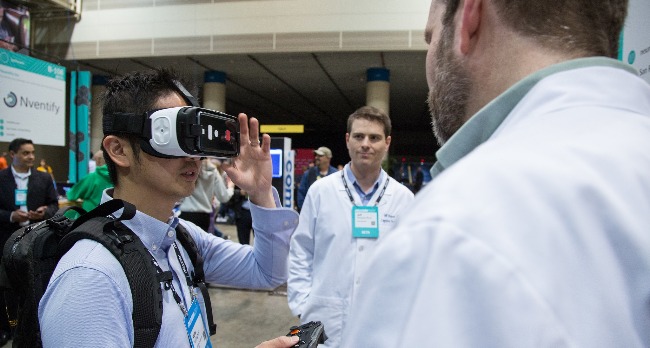 Are you getting ready for your first trade show or are you hoping to get more out of future events? Trade shows are a brilliant way to forge new relationships, drive sales and get people talking about your business, but it's essential to understand how to impress. Do your research, choose suitable events and focus on creating a fantastic looking, interactive booth. Prepare your sales team, take time to chat and answer questions and give people an experience they won't forget. Good luck!