Every business needs to grow over time. And we're talking about more than just growth in terms of size; we're talking about growth in terms of ideas. The industry is always changing, so constant evolution is necessary to ensure that your company remains relevant in a shifting marketplace.
If you fail to keep up with your particular industry, then you'll fall behind. You'll be overtaken by competitors that are willing to adapt. So, evolution is necessary. Of course, that's all well and good, but how do you begin? What changes could aid the growth of your business?
Developing A Better Online Campaign.
Developing a better online campaign is a change that could really aid the growth of your business. Digital marketing is essential to the expansion of any business in 2019. Consumers are flocking to the internet to buy the goods and services they want, so that's where you'll find your target market. Of course, your competitors know this too.
That's why it can be so hard to stand out on the internet. You might want to outsource certain aspects of your digital services, such as the development of your company's website. With web content designed by professionals, your site could climb the rankings and start showing up on the first page of search results. That's how you'll reach a greater number of potential customers and start expanding your business.
Increasing The Productivity Of Your Workplace.
This is another change that could aid the growth of your business. Increasing the productivity of your workplace could help you to deliver more products and services on a daily basis. This will give you the capacity to meet the needs of a larger customer base or, at the very least, make a better impression on your existing clients by delivering a more efficient and professional standard of service.
Either option will result in the expansion of your company. So, how could you start increasing the productivity of your workplace? Well, you could begin by ensuring that your office is well-staffed and well-supported. You don't just need professional members of staff to make things run smoothly; you need the right resources.
To ensure that your team members can work as productively as possible, you might want to automate certain aspects of your daily operations. Data entry and other time-consuming menial tasks should be handled by automated software. In turn, your employees will be able to devote more of their time towards projects and delivering high standards of customer service.
This will create a more productive business that can grow more quickly. Of course, you also have to motivate your team. Even highly-skilled workers with the right resources might become unproductive if they feel uninspired by their job roles. Give them recognition for their efforts to remind them that they're valued. You might also want to read this article from New England College on motivating employees. It could help you to create a happier and more productive workforce.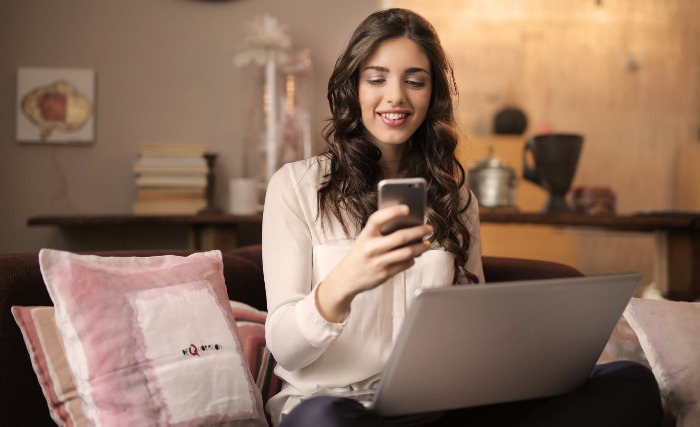 Encouraging Word-of-Mouth Marketing.
Whilst you need to keep generating new leads if you want to gain customers, this isn't the only way to expand your client base. Your existing customer base can help you when it comes to increasing your reach. You might be able to gain some customers by working hard to sell your brands and its services to the market, but your existing customers will always be able to make a better impression.
Consumers are always more likely to trust the word of a happy customer talking about a brand rather than the brand itself. They know that the customer has no bias, so their word is more trustworthy. Over time, you'll be able to build a reputation for your brand, and that recognition will earn you customers. Whilst you're still small and growing, however, your small client base is the key to growth.
So, you need to encourage word-of-mouth marketing. But even happy customers don't always spread the word about products or services they enjoyed. You're probably the same. How often do you tell your friends and family about businesses you like? It happens, but you probably don't mention every company you like.
If you had an incentive, however, then you might start talking. That's how you need to get your clients to spread the word. Start a referral scheme; if there's a reward such as a discount or a freebie for people who successfully sign up a friend or a family member to your business (obviously, this will be conditional on a purchase being made), then you'll encourage your customers to start referring people. This will get the word out there. In turn, your company will grow.