It's summer time and that means family vacations.  My family and I are planning on a trip in July to St. Augustine.  There are many stresses involved with family vacations.  We will be driving around 3 hours.  That means my 5 year old will ask "How much farther?" around 150 times before we get there.  The 14 year old and the 10 year old will be fighting constantly and I'll end up yelling at all three of them.  Combine that stress with traffic and crowds and all of the other fun that comes with vacation and you have a recipe for stress.  So anything that can lessen the stress of your family vacation is of the utmost value.
Today I'm looking at 3 apps that will help you on your family vacation.
Most of us have been there.  You're on the interstate and you here "I need to go to the bathroom!!!" followed by "I'm thirsty".  That's where this app comes in handy on your family vacation.    With the USA Rest Stop Locator you can view rest stops, welcome centers, and service plazas in a list view or map view.  The app features rest stops on interstates, state highways, and US highways.
One cool feature of the app is that it will actually notify you when you get near a rest stop.  That's very convenient for those of us (like myself) who get easily distracted.   Other features include offline mode,  favorite list, show available facilities and hours (if available), and more.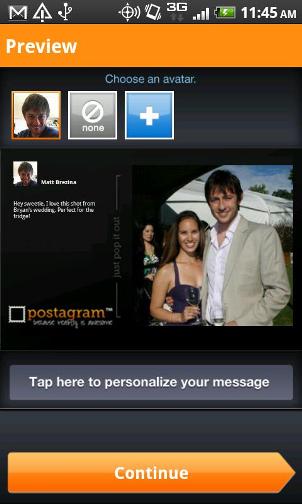 I know that one task I hate is finding postcards to send back home to family and friends.  I'm not sure why I hate it so…but I just don't like it.  That's where Postagram comes in.  I always take plenty of pics with my phone while on a family vacation so why not just send those as postcards.  Postagram lets you snap a pic or use one from your Facebook profile to send as a postcard.  You can include up to 140 characters as a message and it can include your profile pic on the postcard.
The cost to send the postcard is only $.99 for the US and $1.99 for international.  That's cheaper than the cost most postcards.   I like the fact that you can preview the postcard before you send it so you know exactly what it will look like for the recipient.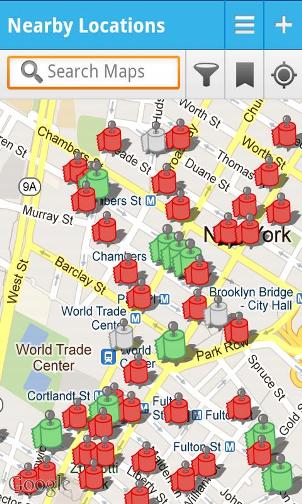 As the father of a 5 year old I know how important it is to find a public restroom on a moment's notice.  My son feels that he must use the bathroom everywhere we go.    I think this is the best idea and it's pretty funny that it's from Charmin.  SitOrSquat shows you a list of available public restrooms near you and even lets you look at a map view.
Where this app steps it up to the next level is where it allows you to rate each bathroom as "sit" or "squat".  This lets other users know the quality of the bathroom.  You also have the ability to add new bathrooms to the database.  I love the feeling of moms and dads working together to help each other out.  I know it's not just for moms and dads…but lets face it…that is the target audience.
There you have three apps that should help you on your family vacation.  Do you have any apps that you rely on when you travel with your family?  Leave a comment below and let us know about it.