You have always been the type of person who enjoys the finer things in life, from luxury holidays abroad, to fine dining family meals on special occasions. Although you love treating yourself and your loved ones, your bank account isn't such a huge fan of the huge price tags that come with it.
The same stands for your home too; you would love to be able to transform your home on a budget, but still have that sophisticated, designer vibe that you see on television. Honestly, this is totally possible you just need to know how and where to find the right pieces that are going to look both striking and stylish. You've always been a fan of practical stuff too, so everything needs to be sturdy and robust so that is withstands the pressure of your curious, adventurous kids. Find a balance between a sublime home style and perfect practicality; it doesn't need to be time consuming or expensive to turn all of this a reality.
Check out some super trendy online stores and grab inspiration from the environment around you. Soon you will be able to boast a new and improved family home that exudes a designer vibe without the extortionate expenses.
Bedroom On A Budget
Your bedroom should be a place where you feel completely relaxed and separated from the stresses of the outside world. With this being said it is important to make sure your room feels as luxurious as possible. The furniture from the ashley north shore bedroom collection oozes chicness and class, but won't cost you heaven and earth.
Choose rich, decadent dark wood for your bedframe and opt for matching bedside tables, chest of drawers and wardrobes too. You can even buy ornate mirrors in the same style to match your furniture choices. This can all be done on a budget, so you won't need to worry about breaking the bank for a brilliant boudoir.
Cheap And Chic
You don't need to splash out on expensive accessories to make your home dazzle from afar. There are plenty of things that you can make yourself or create from the bits and pieces already lying around. Decorate a small sentimental picture frame instead of rushing out to buy a new one to replace a chipped frame.
You can fix, mend and reuse so many different things that are already in your house. Gather together all of your old mismatched festive baubles and place them in a bowl on your dining room table as a centerpiece. These cheap and chic touches will really give a personal touch to your home.
Saving Saviours
When you buy expensive items for your home, you need to think about the cost of up keeping them for the long haul. Lighting is an essential aspect of your home, so you want to get it right from the start. Create an amazing ambience by installing a dimmer switch in your rooms. Make sure you choose lighting that is energy efficient though, otherwise you will be faced with hefty electric bills each month. There are so many advantages to using energy saving bulbs, so make the switch sooner rather than later.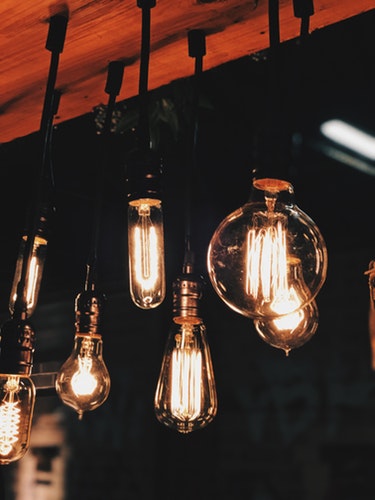 Low Cost Luxuries
You can add a glimmer of glamour to your home without spending a tonne of money on pricey pieces. It is true that anything with glitter and jewels looks and feels expensive. You don't want to go overboard with the glitz and glam accessories though; remember that less is more when it comes to elegance. Choose one or two statement pieces per room such as a jewelled vase, an ornate picture or a mirrored candle holder. This will become the main focus of the space, so it won't seem overbearing or cluttered.
Thrifty Threads
Your soft furnishings should be next on the list; investing in a tonne of expensively handcrafted Egyptian cotton towels, sheets, throws and cushions are a complete no no for your bank account. Find some thrifty threads that will look and feel just as good as the pricey stuff. You will need a soft, fluffy throw for your sofa and some silky indulgent sheets for your new bed. These types of items never really go out of style so make sure you are on the hunt for sale items in order to bag yourself a real bargain.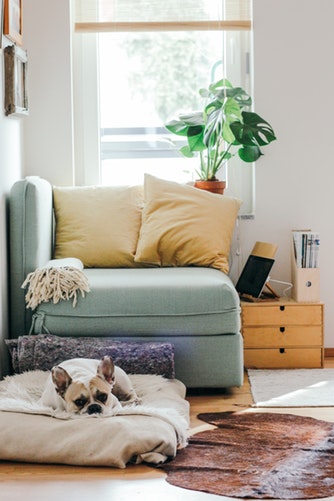 Inexpensive Incense
Much of your home ambience is created by the luxurious scents and smells that hit you the moment you walk through the door. Your home is going to smell decadent and lush without you having to spend more than you need to. Choose your favourite scent and buy a couple of candles for each of your rooms. You might find that you enjoy the scent of lavender before you sleep, so that will go in your bedroom. The scent of vanilla might make you happy whilst you work, so this will go in your home office. Strategically place the scents around your home, so that you can feel content wherever you are.
Marvellous Money Savers
Keep your storage solutions simple and sweet without throwing away money on outrageous ottomans and plush leather boxes. You can easily craft your own shelves from old pieces of wood, and then add a lick of paint so that they match the décor of your home. You can build them in any shape you like and they will look effortlessly chic when you place the correct things on display.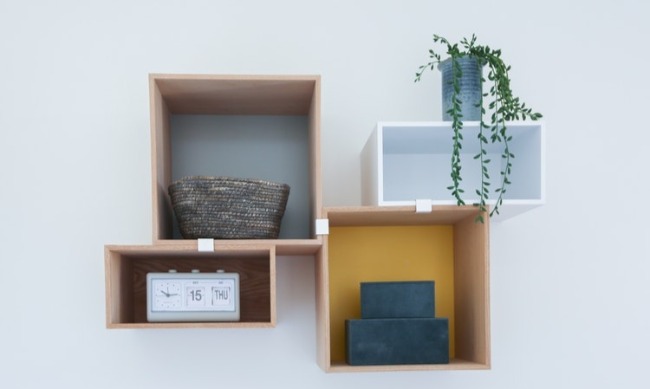 So use your natural creative flair and focus your energy on making your home more vibrant, fun and trendy for your entire family. Perhaps you work at home and need a more productive space to get your daily tasks done; maybe you're fed up of your tattered old furniture crumbling before your eyes. Whatever your motive is, you can achieve it with just a few simple steps. All of these thrifty ideas will be super kind to your bank account, so you won't need to worry about blowing your budget. Transform your home from tired to terrific and you will soon be the proudest home owner ever.