Running a farm has never been easy, but it can be especially difficult in the modern day. Farmers have to compete against imported produce, and they often don't earn much for what they do sell. Plus, running a farm is a year-round job, from which it's hard to take vacations. Even a small farm can take a lot of work, so it's important to think carefully before starting or buying one. If you are determined to build a farm business, there are some key things you'll need to keep in mind if you want to be able to not only survive but thrive too.
Choose Your Niche
Before you can build a successful farm business, you need to have a clear idea of your plan. A farm can be many things, and you have a wide choice of what to grow or produce. You also need to think about how you're going to package and sell your products. Some farms might sell raw produce, while others create their own products under their brand. Some farms might be based on events and activities, like the opportunity for people to pick their own fruit. But before starting any kind of farm, you need to do your research to see where the demand is and where it's going to be in the future.
Find Practical Solutions for Building on Farmland
You need land to build a farm. However, finding the perfect land isn't always easy. You might need the perfect conditions to grow a particular crop or raise a certain stock. But this might mean you end up with land that's not entirely suitable for other things. Some land could be great for growing but not so excellent for building. Fortunately, there is a range of practical solutions you can use for farm buildings, such as foundation columns. They can help to provide extra stability where it's needed. Another practical solution you might consider is prefab steel buildings, particularly for things like equipment storage.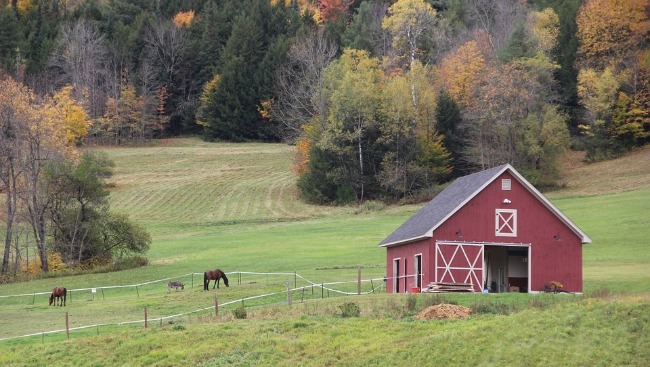 Be Prepared to Think Creatively
Surviving on the sale of produce alone isn't always simple for farms today. What many farm owners find themselves doing is looking for ways to diversify. This can include many things, from have a store or cafe for visitors and passersby to creating branded products from your own produce. For example, you might make jams and jellies from the fruits you grow. Or you might use your farm's meat to produce cured meat products. It's important to always be open to different opportunities.
Know How to Market and Sell Your Products
You might envision running a farm as an idyllic and relaxed life, even with all the hard work that goes into it. However, it's important to remember that if you want to make money, you need to treat your farm as a business. Having some business sense and knowing how to market and sell your products is essential. Whether you sell directly to customers from your farm or at markets or you find restaurants or stores that want to buy from you, you need marketing and sales skills to make everything work.
If you want to turn a farm into a success, you need to be prepared to put in a lot of hard work. It could be a while before it pays off.