Would you like to spend more time together as a family? If so, you are not alone, many parents want to spend more quality time with their kids, and many kids want to spend more time having fun with their parents. Unfortunately, life often gets in the way of families being together and enjoying quality time. The time that you spend together can often feel hectic and rushed. For many families, life is busy, and it can be a struggle to get all the essential chores done. You may feel like your days are a constant battle to cook, clean, get the kids to their various activities, and help them with homework. All of this rushing around leaves very little time for activities that enable you to spend time together relaxing and having fun.
While it may be hard to fit family time into your schedule, it is vital to make time for it whenever you can. Spending quality time together is essential and has many benefits for both kids and adults. Children can learn a lot from their parents during these moments spent together, and it provides the perfect opportunity to have fun, reconnect, and strengthen your bond.
Here are some ideas to inspire your family time and to make it a success:
Make it a Date
When family life is hectic, you may struggle to find the opportunity to enjoy time together. You may find that your plans for a family day out get pushed further back, as everyone is simply too busy to commit to a date. To resolve this issue, you could schedule a date and ensure that everyone keeps that time free. Planning family time in advance may not sound very exciting. But, if it is the only way to fit it in, it could be your best option. You may find it simpler to arrange a regular date each month that everyone keeps free of plans and then use that as your quality time together. Of course, if you do have some unexpected free time, that's even better! You could make the most of this opportunity and enjoy a spontaneous family night.
Pick the Right Activity
The logistics of getting everyone together can be a challenge, but it can also be hard to choose an activity that each family member enjoys. Depending on the age of your kids, you could find that they are reluctant to take part in certain activities. Older kids may also flat refuse to do some things in case their friends see them! To combat this reluctance to take part, it can be useful to have a range of fun activities already in mind to help get them on board and engage with family time.
Giving kids a couple of options for activities to pick from is a great idea, as this prevents any impractical suggestions that other family members will dislike. Being prepared with ideas will also help to ensure that you don't waste precious time while people try to decide where to go and what to do. This indecision will not only eat into your family time but it can also cause bickering and arguments. Doing all that you can to avoid family time turning into a battleground is vital. You may find it useful to take it in turns and give each person the option to choose what you do during family time. This way each person gets a say in what you do, and no one will feel left out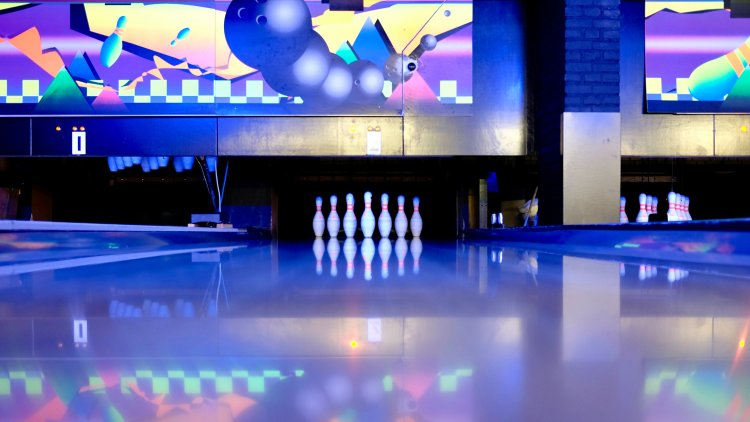 If you are struggling for inspiration for family activities, why not give some of these ideas a try?
Bowling Night
A visit to the bowling alley is guaranteed to be enjoyed by the whole family. Trips to bowling bars are an excellent way to have fun, and kids of almost all ages can join in with this activity. One of the great things about visiting a bowling alley for family time is that you can make sure that you spend most of a day together or a whole evening. Bowling alleys typically have restaurants that are ideal for a kid-friendly meal, and they usually have other activities too, such as laser tag and arcade games. This makes bowling a perfect choice for families that have a range of ages. Unlike visiting the cinema to watch a movie, bowling is a more sociable activity, so you can all chat and have fun together while you play.
Road Trip
When family life is busy, sometimes you want to escape from it all and have a change of scenery for a while. This is where a road trip becomes an ideal family activity. Whether you follow the open road and see where it takes you, or you decide to plan a route to visit somewhere you have always wanted to go, a road trip is an exciting adventure for the whole family. Don't forget to pack plenty of snacks, as your road trip will not be relaxing if the kids keep complaining that they are hungry!
Try Something New Together
As an adult, you are continually teaching your kids new skills and showing them how to do things. So, why not mix things up a little, and let yourself try something that you have never done before? Learning a new skill together is an excellent way to show the kids that you are not afraid to try new things. When everyone in the family is a beginner at something it can make the whole experience even more enjoyable. You will be able to all work together and encourage each other. There are lots of different activities that you could try to learn together. Maybe you could sign up for a family yoga class or perhaps learn how to surf. Whatever you try, the essential thing is that everyone gives it their best shot and supports each other's efforts. These kinds of shared experiences not only help everyone to gain a new skill but also help to create lasting memories.
(Cover Image Source: Pixabay)