Are you considering embarking on a property renovation project? The TV programmes make renovating a property look so easy! The developers (even if they are new to the industry) manage to buy renovation projects at a huge discount, get the work done for peanuts and then stash the cash in order to move onto the next project. In reality the whole process has the potential to turn into a major money pit, especially if not enough research was undertaken. However, a well managed property renovation has the potential to be extremely lucrative – just like the TV programmes!
So how can you enter the world of property renovation, without making costly mistakes?
Research
When you spot a potential renovation project it's important to do a bit of background research before thinking about buying it. Check to see how long the property has been on the market for and if any previous sales have fallen through and why. Look at the sale prices of other properties in the area, to ensure there is enough of a profit margin to make the purchase feasible. Is the area in which the property situated good and are houses sought after? Some areas may be classed as "up and coming" with regeneration occuring, meaning that property prices may be on the rise.   
Assess The Buildings Condition
The next stage when considering purchasing a renovation property is to hire the expertise of a chartered surveyor. This will enable you to get a clear idea on expected costs. Often major structural work can be hidden behind plaster, this is certainly the case with subsidence and damp. Of course you will expect some improvement work to be done, but it is better to be prepared for major renovation projects rather than originally thinking the improvements needed are little more than cosmetic.
If you are considering extending the property with the addition of an extension, it is important to get a detailed survey of the building, so that planning can be completed to the exact requirements.
If you are considering property renovation as a career change, you will need to invest in tools and equipment in order to reduce costs. It is even possible to purchase large machinery such as cranes second hand, to lower outgoings.
Whilst initially checking the viability of the project it is worth looking at the electrics. Electrics installed 30 years ago will need upgrading if not rewiring completely, which is another cost. Qualified electricians will be able to advise.
Other areas to consider when pricing up include roof repairs, heating installation, window replacement and plumbing work.
Once all of the checks have been done you will be better placed in deciding whether the house is a good or bad buy. You will also be armed with knowing the problems that need rectifying in the building, which may allow you the opportunity to haggle on asking price. If you are buying at an auction, knowing the costs beforehand will stop you from over bidding.
Seal The Deal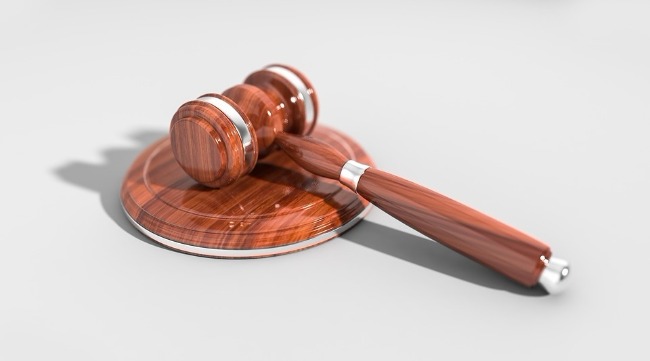 Renovation properties are in hot demand and there will be a lot of competition between developers to buy a property with potential. There are many websites which solely concentrate on advertising renovation properties in local areas.  
A popular way for renovation properties to be sold is by auction. When first delving into the art of bidding on property auctions, the experience can be intimidating to say the least! Auctions can progress quite quickly and you will need to keep your wits about you. Keep the guide price in mind and keep track on your budget and the renovation costs that you have assessed. The best price you get the property for, the more profit.
It may be that you purchase your property through the usual way ie via an estate agent, keep in mind any fees that you will need to pay the agents, solicitors and any taxes you incur.
Commence Renovation!
Once you have the keys you will want to move as quickly as possible to get the renovation complete. Time means money – or so the saying goes!
Major structural work should be completed first, this could include roof repairs, foundation stabilising and underpinning due to subsidence. The house will then be safe to move onto the remainder of the project. Damp issues can be tackled, rewiring completed, drainage and water checked and installed as necessary and windows fitted.
Most property developers and renovators need to hire expertise from different tradespeople during the renovation. It is important to get at least three quotes for the tasks that need completing, so that you get a good idea of what you should be expecting to pay. Get recommendations when choosing tradespeople and if possible view previous work.
Manage The Project
To keep costs down you may wish to manage the project yourself, however if the renovation is secondary to your full time job you may need a project manager. A project manager will need to make decisions throughout the renovation as to what goes where, even down to the siting of plug sockets. Have timescales in mind, but be prepared to be flexible.
Finishing Off
Once the major renovation work is complete the fun part begins! This is where you can really stamp your personality on a project. Decorating the house and choosing kitchens, bathrooms and garden design makes the house more appealing. Ensure that the project is completed to a high standard so that buyers are attracted to the lifestyle you have designed. Focus on the front entrance to the house, as first impressions count. Even the addition of plants and hanging baskets can make the property welcoming to potential buyers.
Clean your property thoroughly to remove signs of dust and grime that accumulates during building work.
If the property you have renovated is a period property, consider reinstating period features such as fireplaces and cornicing. This will add value to the property.
Finally get your renovation project valued and work out the maths. Hopefully you will have made a tidy profit!