When it comes to home projects, there are few as exciting as a kitchen remodel. I don't know why I just get more excited about a new kitchen than any other room in the house. It's probably because there are so many cool things you can add to a new kitchen to make it better than ever before.
In fact, saying that I put together a little wishlist of things you might want to think about getting for your new kitchen. Check them out here:
Electric Cooker Hob
You can't build a contemporary kitchen without switching from a gas cooker to an electric one. Personally, I think electric cooker hobs are far better for multiple reasons. One; they're a lot safer than gas ones as you never worry about leaving the gas on. Two; they look far better and leave your kitchen surface looking nice and smooth and modern. Three; they're way easier to clean, so there's less muck in your kitchen.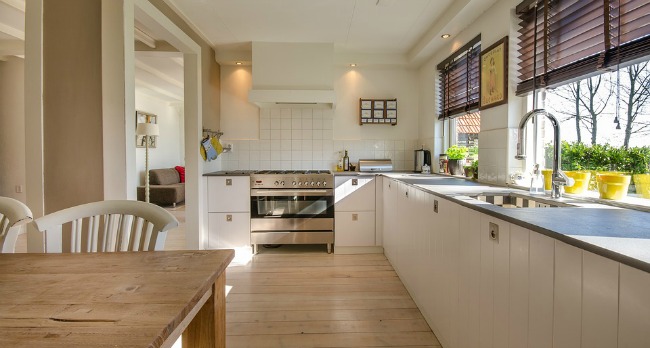 Underfloor Heating
For me, a kitchen is an ideal place for some underfloor heating. It's a room that usually has a tiled flooring which can be cold to stand on in the winter. It's also a room that's hard to find a place to fit a radiator as it takes up some much-needed wall space that could be occupied by a cupboard. Underfloor heating is modern, effective, and will rid your contemporary kitchen of an ugly wall radiator or two!
Touch-Free Trash Can
Not the most glamorous of things your kitchen needs but it is essential nonetheless. Naturally, you need a trash can to put any rubbish and keep your kitchen nice and tidy. You may think your options are limited, but you'll be surprised. For me, the best kitchen trash can is one that's touch-free. These are popular right now and use sensors to open without you needed to touch anything. It'll fit right into a modern kitchen and turn a bland and boring item into something a little bit cooler.
Built-In Coffee Machine
Here's something you could include to indulge yourself every morning. Why waste money on a Starbucks coffee every day when you can make one yourself in the kitchen. Get your modern kitchen a built-in coffee machine so you can make a fresh brew whenever you like. It can blend in with the rest of your kitchen units and make the whole room smell delicious for hours as well.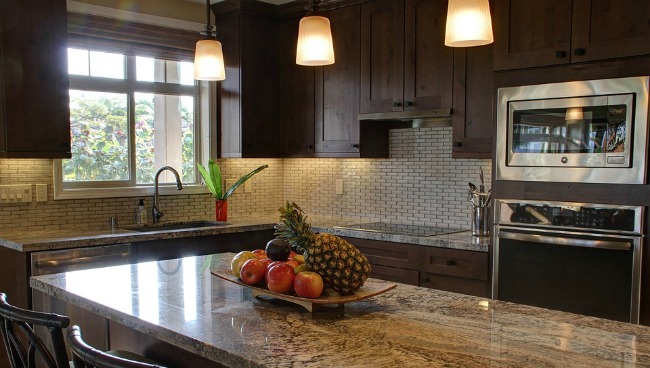 Hidden Fridge/Freezer
A fridge/freezer can be a very bulky item that's uneasy on the eye. If you want a contemporary kitchen that looks great, you should bag yourself a hidden fridge/freezer. Get one that's built into your wall units and merges with the design. It'll look just like a cupboard, but there'll be a fridge inside it. These days there are also things called pull-out fridge drawers that are hidden and very stylish too.
With these five things, your kitchen will start to look and feel a lot more contemporary. To make things even better, pretty much all of these things provide increased practicality to your kitchen too!