Marketing for your small business is often a task that business owners overlook. It could be because it can get expensive, or because it takes up a lot of time, but either way, overlooking your marketing is a mistake that you don't want to make. Sure, word of mouth is a great way to get your name and products out there, but it's not going to reach everyone. You need to think bigger, and here are a few ways that you can do that.
Do It Digital
We live in an age where technology is absolutely everywhere, so you need to take advantage of it to spread the word about your business. If you don't already have a website for your business, creating one is the best place to start. Even if you do, are you sure that you're using your website effectively?
Companies that specialize in search engine optimization, such as Swell Marketing, will help your website become more visible to search engines so that you're nearer the top with bigger companies and businesses. As more than two-thirds of people are on one social media platform or another, you will also want to utilize social media as much as you can, by creating accounts for the big five (Facebook, Twitter, Instagram, Snapchat, and Tumblr).
Contests & Giveaways
Contests and giveaways are a great way to get your business noticed, especially on social media. After all, everyone loves free things. If people see a post on social media about a competition or giveaway that you are running, then they're a lot more likely to click on your page and see what else you have to sell.
You don't even need to be giving away anything massively expensive to get a lot of views. There are also pages and groups on Facebook, as well as blogs, which will provide an honest review of your product if you give it to them for free, or at a discounted rate, which is just more publicity.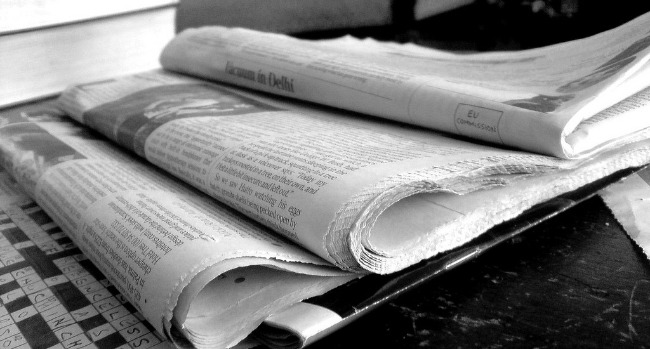 Use The Media
Try to get the attention of the media as a means of free publicity and marketing. Doing something for the community, such as hosting or sponsoring a charity event is sure to get you in your local newspaper, especially if you send out a press release a few weeks before the event. If it's hosted in or near your store, you're sure to get extra customers just from the location alone.
Alternatively, you could go for something more like Richard Branson's style and think of some sort of publicity stunt to get the media's attention. Wearing a wedding dress to advertise his new store, Virgin Brides, and dressing up as a flight attendant is just a couple of his most memorable ones.
Marketing doesn't necessarily have to cost you big bucks; There are plenty of inexpensive ways to market your business, like using the media or doing a publicity stunt. However, marketing is necessary nonetheless, so ensure you do some brainstorming and figure out some marketing strategies that will work for you.