While running a popular website is almost a full time job, sometimes it is impossible to get to a computer in order to keep things operating smoothly. Fortunately, there are plenty of mobile applications that allow you to do exactly this.
As long as you can get to a wireless hot spot or turn on your 4G/3G signal, you should have all the power you need when it comes to managing your website in a complete manner. Just download the following and enjoy the control and functionality that come with these amazing pieces of software.
Google Analytics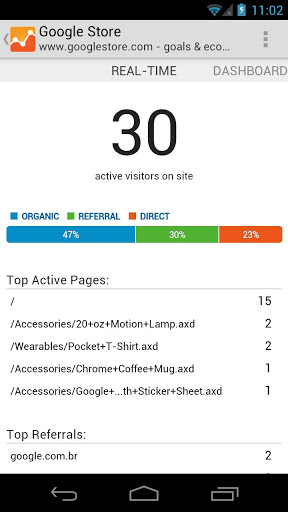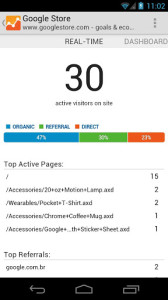 Knowing the statistics for users visiting your website is a vital component for anyone seeking success in the online field. The Google Analytics app is one of the best for this as it provides accurate, real-time information about your site in an easy, user friendly format.
Check out everything from active pages to daily conversions through this intuitive yet informative piece of mobile software. Plus, since it's made from Google, you know you are getting cutting edge technology that is actually useful. For the web owner who wants to know exactly who is visiting their site, there is no better alternative.
Download Google Analytics on Google Play
WordPress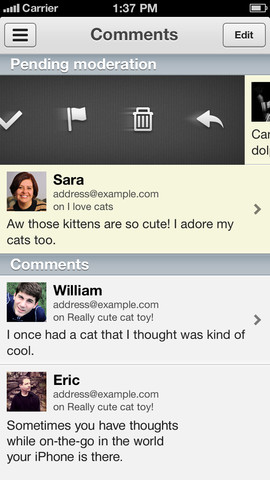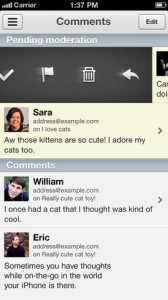 Those with a WordPress website should definitely download the app of the same name. This CMS program allows you to manipulate your webpages precisely how you desire. This includes:
• Moderating comments
• Adding images and video
• Creating and editing posts
• Viewing user statistics
Basically everything that you can do through your laptop, you can now also do through the user-friendly WordPress application. This software is compatible with both WordPress blogs and self-hosted sites, meaning that is it flexible enough to suit your needs as long as you choose to use this very popular CMS to reach your internet goals and dreams.
Download WordPress on Google Play
Download WordPress on the App Store
Mocha VNC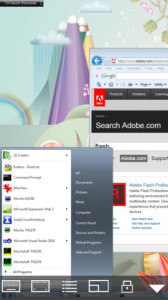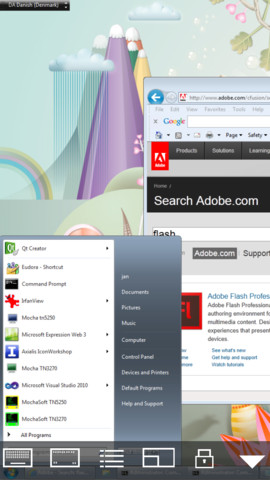 Sometimes though, you need some added functionality that can only be gained through your home computer. While on the road, you can use the Mocha VNC application to connect up to your laptop and see the files, programs and resources that are stored there as if you were in front of the screen itself. With an encrypted log on, you can be sure that everything remains secure as well even if your phone is stolen or lost. This is an app that brings your computer with you wherever you go without the need to carry it about everywhere with you.
Download Mocha VNC on Google Play
Download Mocha VNC on the App Store
FTP on the Go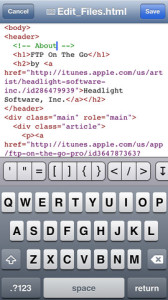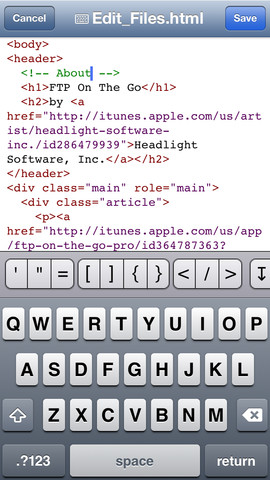 One last app that you absolutely must have is FTP on the Go. This handy piece of software allows you to transfer just about any file to your site's primary server so that you can then manipulate it as desired through your smartphone. Its built-in editor is simple to use too, allowing you to modify your website precisely how you need to even though your laptop is left at home. Its intuitive design allows you to have multiple projects open at the same time without making it difficult to keep track of everything that you are working on.
Download FTP on the Go on the App Store
Author Information
Web4companies Ltd., is a company that offers graphic design services and is the developer of the W4C SiteMaker–which is a software that enables any business owner to create a free website that can be easily maintained and SEO optimised.