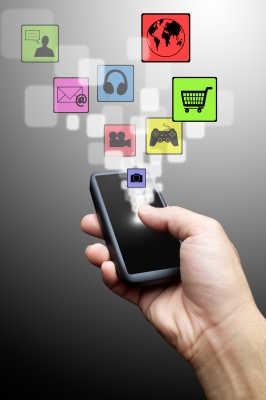 If you've been running a business for quite sometime now, then you've probably already realized that the experience doesn't always have to be frustrating and stressful.
But did you know that there are mobile apps that can also help you with that?There are ways for you to make the experience more amiable and delightful. Fixing your workplace and making sure that its neat and well organized is a good starting point. Adding plants or something green in your office can sometimes also do the trick!
If you're sick and tired of feeling stressed and frustrated in your office and you just want to make the entire experience of running your business a little bit better, then these apps will surely do the trick.
Asana
Let's face it, one of the most intricate system in a business is how you collaborate with you team,right? You have to make sure if your members are in fact doing the tasks assigned to them, are they meeting deadlines, do they have questions, among many others.
With Asana, your life is made easier. It can address the issues I mentioned above (plus more) making your team collaboration a painless experience for you.
WorkFlowy
Are you having a hard time keeping up with the things that you need done? Are you having those "face-palm" moments because you forgot a meeting due to you doing TONS of multi-tasking?
If you've had it with missing meetings and prioritizing your tasks, then WorkFlowy is the perfect tool for you.
It's a mobile app that will help you input all of your tasks and even set them in groups and sub lists. You just have to check out your list once in a while and mark off as completed the ones that you've already done.
That way, you won't miss a single activity helping you increase your productivity!
Contractually
Its pretty normal for business owners to have loads of relationships. The good thing is, these relationships can be a good source of getting new customers.
But what if you have way more relationships than you can handle? What if you can't keep up with the sheer number of your connections thus making some of them stale let alone forgotten?
That's when Contractually comes in. Through this app, you are able to manage all of your relationships/connections in one place making it easier and less stressful for you to manage.
Pandora Mobile App
Music. It truly does wonders in our soul. It can induce happiness, joy, sadness, and it can even get you pumped when you're feeling down!
So why not get the Pandora mobile app? Pandora is an internet radio with a lot of great features to it that enhances your music streaming experience. You can listen to high quality music in your android device while running your business.
There's no doubt that this mobile app can help soothe your mind when things get really though in the office.
Skype
Who doesn't know about Skype right?
This is probably the best and most convenient app that you can use when communicating with you members.
The better your communication with your team is, the more seamless you business process becomes.
While there are TONS of other apps that you can use for your business, these five apps are a good starting point.
Once you start using these, you'll immediately realize how much stress and frustration is taken off your back when running your business.
It's your turn!
Any ideas or apps to share which you think will make the experience of running a business a lot more pleasant? Don't hesitate. Please share your thoughts in the comments section below.
We look forward to hearing from you. Cheers!
Author Information:
Whether it be business, health, sports, or even technology, Jimmy R. surely has a thing or two to share about the topic. He's an avid writer who's addicted to sharing his ideas in the web