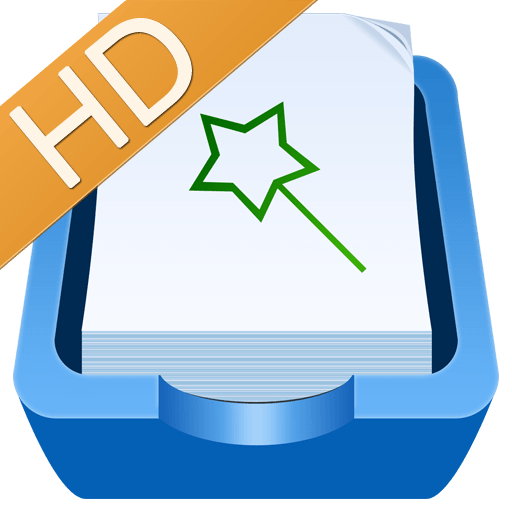 File Expert HD is an ultimate app for managing your files on your mobile phones or tablets.
File manager&explorer, app manager, Wi-Fi file transfer, cloud storage integrater-all in one!
File Expert HD works on Android 4.0+, if you are running on Android 2.x or 3.x please try File Expert.
DEVELOPER SUBMITTED POST – This post was generated via our app submission form. The content here is from the developer and does not necessarily reflect the views of Small Biz Dad.
File Expert currently supports 25 languages: English, Simplified Chinese, Traditional Chinese, Korean, Russian, Japanese, Hebrew, Italian, Spanish, Portuguese (pt-PT), Hungarian, German, Turkish, Polish, French, Romanian, Arabic, Czech, Dutch, Indonesian, Swedish, Greek, Ukraine, Bulgaria and Catalan.
Key Features:
* Optimized tablet layout, tree hierarchy file management experience just like on PC
* New UI experience-Android Holo theme inteface
* Browse Gallery, Video, Music, E-Books, Documents, Apps, Plug-in, APK files, Zip Files, Clouds, Favorites on start page.
* Access to Phone SD card, External SD card and Phone Internal Storage on start page.
* Quick Send- An extremely easy way to send files to your friends. Quick, Secure and Super Easy!
* Share files via Wi-Fi with Web PC Suite, Share My Contents, Network Clients
* Powerful File Manager- supports all basic file operations like Copy, Cut, Paste, Delete, Create, Sort, Rename, Details, Favorites, Hide, Create Shortcut. Batch operation and more!
* Search SD card, perform operations on search results
* Web PC Suite- Featured HTTP Sharing in old versions. When open service, turn your device into a HTTP Server and visit it wirelessly on PC in a Windows style interface. Double click on APK file to install.
* FTP Sharing – When open service, turn your debice into a FTP Server. Manage your files on other FTP Clients.
* NFC Tapping & Wi-Fi Direct Support-You can use NFC or Wi-Fi Direct enabled phone to transfer files and apps. Long press on a file to send.
* Wi-Fi Send- Directly send files via Wi-Fi between File Expert powered devices. Long press on a file to send.
* DLNA Sharing – Turn your smart phone to a full-featured DLNA media server! Access your media files on your Windows Media Player became so easy!
* Access your host computer from phone-Samba Client, FTP Client, SFTP Client, FTP Client, WEBDAV Client, Bluetooth Client
* Root access to system folders and files like Root Explorer. Remount /system to read write. Requires rooted phone and works with Pro Key.
* Memory Manager- Apply difference roles to manage memory.It works with Pro Key.
* SafeBox-Password protect for your personal files.It works with Pro Key.
* Cloud Storage – Use one app to access various cloud services! Support Google Drive, Dropbox, Box.net, SkyDrive, SugarSync, Ubuntu One and more!
* Bluetooth – Full-featured Bluetooth capabilities include OBEX FTP, OPP
* App Manager – Uninstall/Backup apps. Click to install apps. Support silent operations if on rooted devices.
* Archive manager – Create and decompress ZIP archive, Decompress RAR. You can view your ZIP/RAR/GZIP/TAR/TGZ/BZ file just like accessing a folder and directly decompress unique files and folders
* One Touch Clean-Clear histories and unused files
* Thumbnails – View thumbnails
* Image Viewer – Supports both local and remote folder
* Powerful Text Editor
* Help your player to play media that store on SMB share (your player needs to support HTTP streaming).The ONLY file manager that can directly open some types of videos over SMB network
* Theme manager – Choose alternative themes that you love!
* File Picker – Help you open files
* Many other very useful features are waiting for you to discover!
Developer: GeekSoft
App Cost: free
Submitted: 05/11/2013