Evernote is a great productivity tool that many people swear by.  But what about using Evernote in your business environment?  For that we have Evernote Business.  Evernote Business includes all the features of Evernote standard and Evernote Premium and adds special business tools.
Evernote Business Advantages
Business Library
The business library is a central repository for your business documents.  This is a great place to store your company policies and procedures.  The Evernote Business Library also can be used to store research and projects by other teams.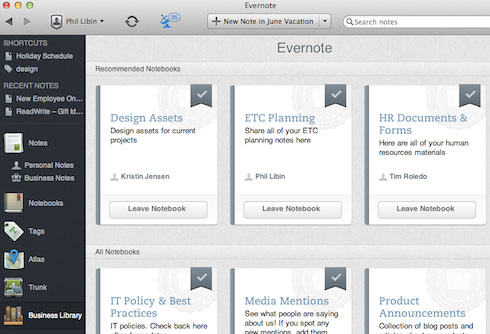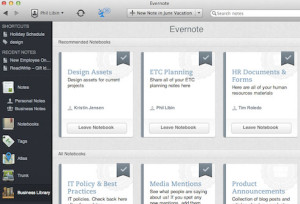 Business Notebooks
Evernote Business allows you to separate your business and personal notes.  This helps you organize your notes and keep your private notes private.  You can easily place business notebooks into the Business Library to share with your company.  By using business notebooks in Evernote Business, you can ensure that when an employee leaves, all relevant notes are maintained and their personal notes are not affected.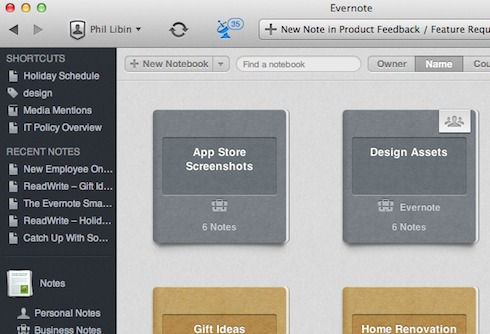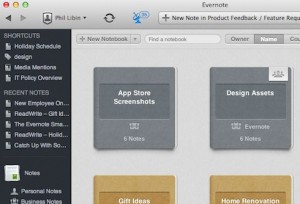 Increased Storage
Each employee gets 2GB per month for personal notebooks and the company gets 2GB per employee per month to go towards business notebooks.
Browse and Search
You can easily search your own notes as well as shared business notebooks and the business library.  The ability to search the shared notebooks and business library is essential in my mind. You can image the pain of searching through a large library for a single document.
Related Notes and Results
When you create a new note, Evernote Business shows you relevant content from your personal notebooks and your company business library.  This also works when you do a web search, you are presented with matching content from the notebooks.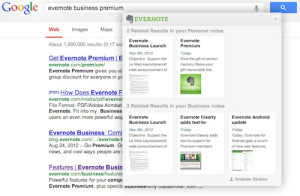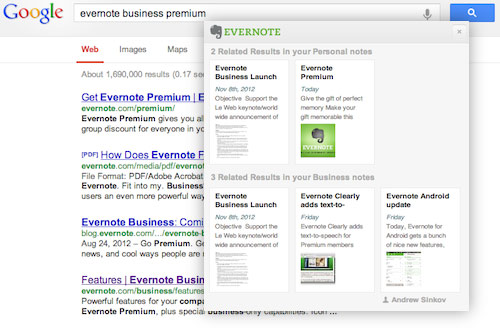 Evernote Business Features
 Easy On-Boarding – Getting everyone in your company signed up is easy.  You can send individual invites via email or enable the auto confirm feature.  You define your company email domains and your employees are automatically approved if they sign up with an email that matches.  This is a nice feature.
Smart Data Ownership – Your personal notebooks and notes are yours…period.  The company has complete access to business notebooks and the business library but cannot access personal notebooks or notes.
Simple User and Data Management – The Evernote Business Admin Console lets admins manage users as well as view and manage all company notebooks from one central location.
Business Level Support – Evernote Business users have access to the dedicated business support team.  If your company has more than 10 users, you can schedule phone support with specialists.
Simplified Billing – Easy monthly or yearly billing via credit card or invoice.  Easily add/remove users by contacting customer support.
Store Everything/Access It Everywhere – Use Evernote to grab and store everything then access it via web, smartphones, tablets, or your computer.
Evernote Business Videos
The Verdict
I absolutely love the idea of Evernote Business.  The features are solid and Evernote is one of the few services out there that work well and actually exceed my expectations.  The cost is $10/user per month.  I believe the more users your company has, the more benefit you will receive from Evernote Business.  So, if you have 20 employees is it worth $200/month?  I believe it's worth a shot.  If you can increase productivity and save just one hour a month per employee then you have recouped the cost.