So, you've purchased the fixer-upper that you've been longing to get your hands on for what seems like an eternity. You've finally found an asset in which to invest your hard earned cash, and you're eager to get your hands dirty and renovate your derelict ugly duckling so that it emerges the beautiful coiffed swan you know is lingering in there somewhere. However, as with any fixer-upper, you need to consider the condition of the property before you even think about picking up a sledgehammer and knocking down walls.
Many old fixer-uppers are dangerous. You need a hard hat at the very least before venturing inside, and you could do with a surveyor's report before setting to work. Take a look at these key things you need to do with your fixer-upper before you even think about picking up a paintbrush or ordering a new kitchen.
Structure
It's imperative that you make sure your building is structurally sound and safe. You don't want to be hot-footing into the large living room, only to see cracks running the entire length of a wall. If they're not plaster cracks, they could be a sign of subsidence or that the foundations are crumbling. Urgent work is required, and you need to ensure that your humble abode isn't at risk of falling down.
Making The Way Clear
Once your bricks and mortar have been declared safe, you need to clear the leftover junk from your fixer-upper, so you have an empty space in which to visualize your new interior. Every fixer upper has its random assortment of leftover junk. From old 1960s mock Chesterfield moth-eaten sofas to hospital like bedframes and from dust-covered planks of timber to chipped plates and crockery, you'll need to consider hiring a couple of cheap skip bins to dump the stuff before getting it collected and disposed of.
Design
The most exciting aspect of any fixer-upper is the chance to get your creative juices flowing and allowing your flair for design to emerge. You may choose to reconfigure the rooms of the house, knock down a wall or two, build an extension or simply do a decent redecoration job. However you are planning to renovate your new house, ensure that you have a clear budget so that you don't end up overspending.
Consider what is on trend, the style you want to permeate throughout your home, your taste and the natural light you can maximize within your new pad. Before you know it, you'll see a modern home emerging from the once dust laden facade of a derelict fixer-upper.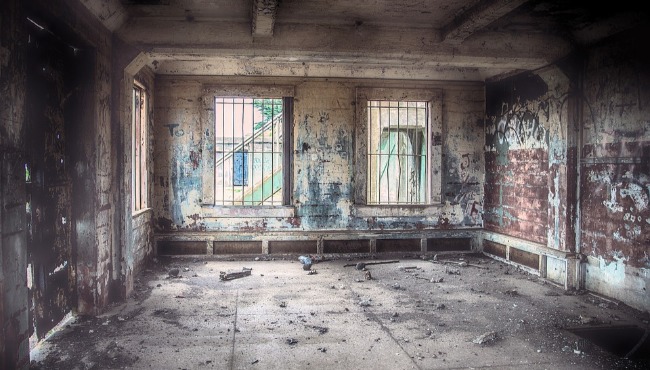 Investing your disposable cash more aggressively into property rather than seeing it fester making minimal interest in a savings account is a sound way of ensuring your money is working more lucratively for you. Whether you choose to live in your new home or sell it on, you will have created and designed a great asset.