Today I'll be reviewing an online shop that specializes in wall art and home decor.  Fulcrum Gallery features over 20 categories of artwork, accessories, and you can even turn your own photographs into art.
I was contacted by Fulcrum Gallery and asked to review their shop.  In exchange they provided one of their products free of charge (yes, this is my disclosure).  I was able to go to the site, pick out a product, add it to the cart, and then Fulcrum Gallery shipped it to me.  So I'll be sharing with you my experiences shopping on the Fulcrum Gallery website, the order process, and finally order fulfillment.
Fulcrum Gallery Website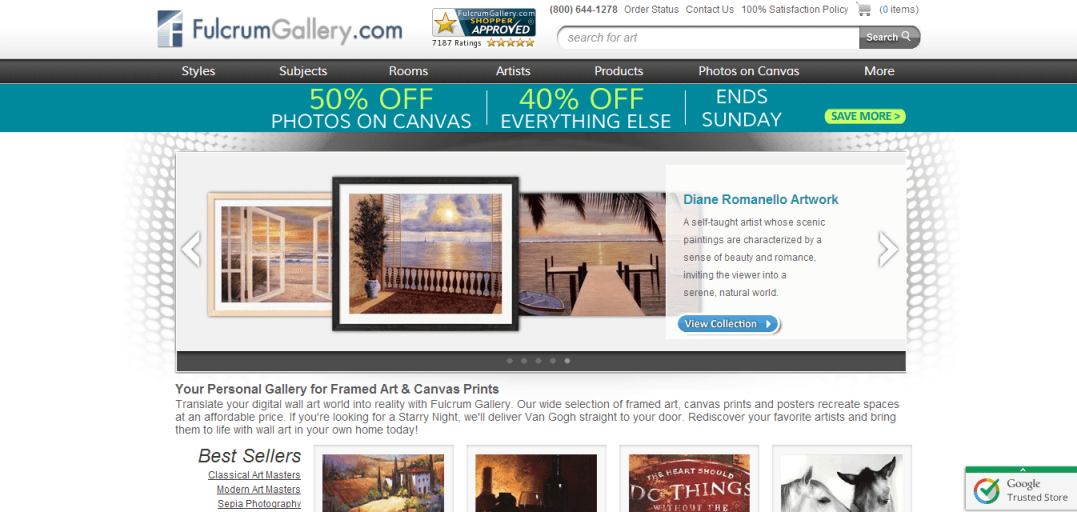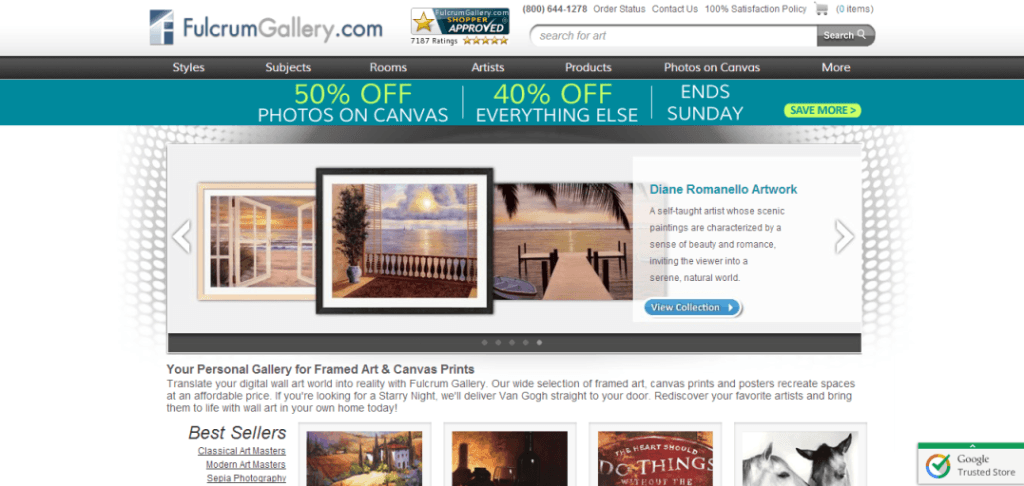 The Fulcrum Gallery website is functional and user friendly.  That's pretty much what you'd expect for most online shops these days (even though some don't meet that standard).  Where Fulcrum Gallery exceeds my expectations is how easy it makes it to find exactly what you are looking for.
You have the option to view art by:
Style (Photography, Modern, Classical, Contemporary, Traditional, and more)
Subject (Movies, Word Art, Flower Art, Animals, Art for Kids, Food Art, and much more)
Room (Bathroom, Bedroom, Kitchen, etc)
Artists (Warhol, Picasso, Van Gogh, and much much more)
Their other product pages do a great job of explaining that particular product type.  I personally didn't know anything about art or many of the products but the pages explained them in a way I could understand.
The Order Process
For this order, I chose the My Pictures Art product.  This is where you can use your own photograph and choose the canvas type and frame (if any).  I decided to use a family photo from last year to go in our living room.  I was able to upload my photo easily and  the Fulcrum Gallery website provides a nice product preview during the entire process.  This means that you know exactly what you're getting when placing the order.
I'll point out a nice feature of the site.  When uploading a photo it will not accept photos who's resolution is too small for printing.  That shows me that Fulcrum Gallery wants to ensure a quality product.  So once you select and upload your image you are presented with several options.
Sizes – Here you are given your size choices.  Sizes that are not appropriate for your photo (because of quality) are designated with a warning symbol.
Canvas Options – You can select unstretched , museum wrap, gallery wrap,  and framed canvas.
Once you make a selection, you are given different options for that selected canvas.
So I selected a 20×15 framed canvas with a Gold Cairo frame.  Once I made the selections I added the product to my cart and that was it.  Once the order was received I got an email telling me that it would be shipped in 6-9 days.
Order Fulfillment
It was roughly 7 or 8 days when I received my shipment confirmation email from Fulcrum Gallery.  They shipped the canvas via UPS and provided a tracking number.  I patiently waited for the 2 day delivery time and the package arrived.  The packing was very thorough and the canvas was in excellent condition.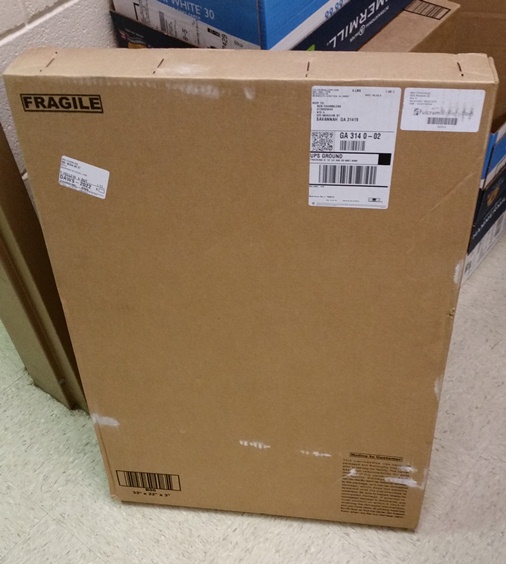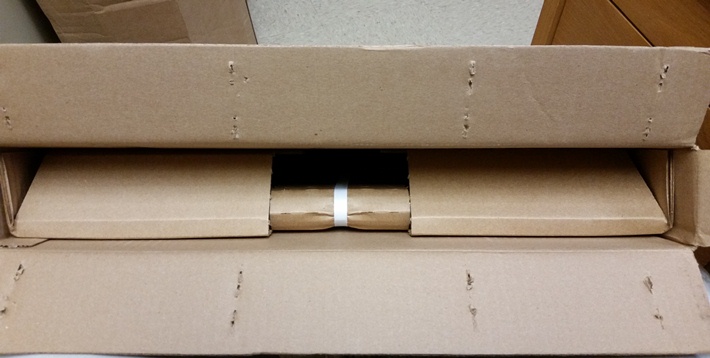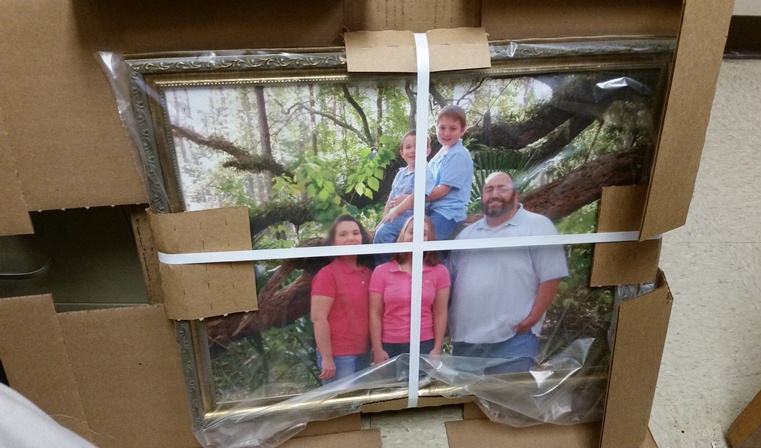 The canvas turned out great.  It looked exactly like the preview on the order page and it arrived in excellent condition with mounting hardware on the back.   I have to say that the entire process was very easy and we are very pleased with the final product.  I have a pretty bare office and I'm going to be looking for some nice framed prints to spruce it up some.  I'll be using Fulcrum Gallery because they really impressed me with every facet of the process.