Do you believe in ghosts?   If you had asked me that a few years ago it would have been a definitive NO.  But there was an incident a couple of years ago during one of our family vacations that made me question that stance.    So, if you have a tendency to get freaked out by scary stories…you might want to look away now.
This story begins on St. Simons Island, GA.  My family and I took a quick vacation there from our house an hour away in Savannah.  In order to save money, we stayed at a hotel near the interstate instead of staying on the island.  My kids love swimming in hotel pools so they were happy to stay there as long as we let them go swimming.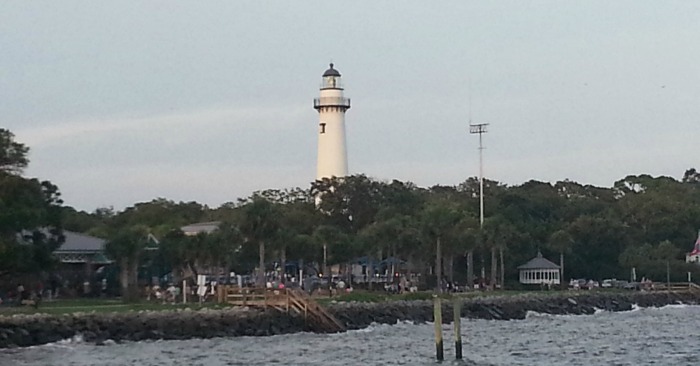 Anyway, St. Simons is a great place and is full of history.  Before going on vacation I did some research on ghosts on the island.  I actually wanted to take a ghost tour but couldn't find one.  So, I found a great ghost story.
This ghost story revolves around a woman buried in Christ Church cemetery.  The story says that she was afraid of the dark so after she died, her husband would come every night and burn a candle beside her grave.  The legend says that even after his death the light would appear beside her grave.  This is a beautiful story and I thought it would be a perfect opportunity to have some fun with the kids.
So, our night began with dinner on the island and then taking the kids to play at the play area at the pier.  This is a great area for kids if you're ever on St. Simons.  As the sun began going down, we decided to drive to the north end of the island towards Christ Church.  As we drove that way, I told the kids the ghost story and asked if they wanted to look for the light.  My two oldest (13 and 9 at the time) were game for it.  The 4 year old and my wife were not up for the challenge….they stayed in the getaway car.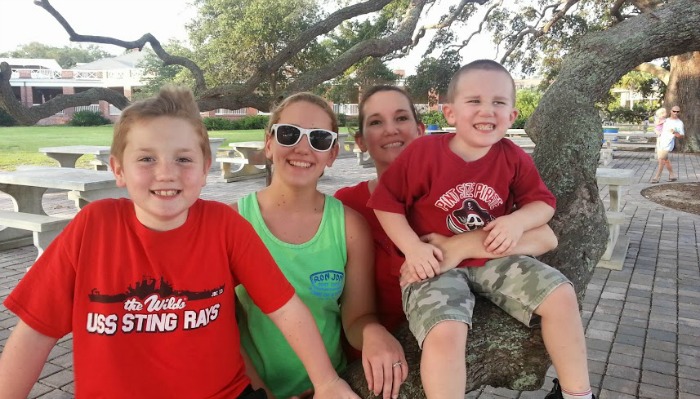 The timing was perfect, the sun was almost completely gone.  We walked into the cemetery and I directed them toward a dark area not covered by a light.  We walked into the dark and I was behind both kids.  I could hardly contain myself as I inched up toward them and whispered "Look out over there".  I pointed past a large tree towards an open area of the cemetery.  They were looking intently….I inched up behind them and was about to yell and scare them.  I was so excited!!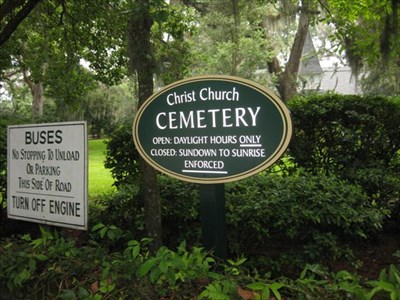 At this point I looked where I was pointing and suddenly there was a figure of a person completely lit up.  Imagine if you had your own personal spotlight on your feet shining up your entire body.  That's what it looked like.  It appeared to be a womain with long hair or a man with a long beard.  All I could do was so "OH!"…at this point all I hear is the sound of two sets of feet running away.  My kids had run as fast as they could out of the cemetery and jumped into the car.  I hurried after them and finally arrived at the car.
Once in the car I saw how scared they both were.  I then asked them what they saw.  My daughter described what she saw and it was exactly what I saw.  My son was not looking in the same area we were so he didn't see a person…instead he saw a light…which fits with the ghost story we were there to check out.
I was very shaken by this and our adrenaline was pumping.  We calmed ourselves down by going to get frozen yogurt…it helped.
So, what's your opinion?  Do you believe in ghosts?  Leave a comment below and tell me your story.