Every business owner can appreciate the need to get more from their employees. Staff output will directly influence everything from productivity to customer interactions. This is why your team are the driving force that determines whether the company sinks or swims.
Most entrepreneurs will use regular training and motivational talks in a bid to aid productivity. While these factors certainly help, it's imperative that you go the extra mile. Here's how to squeeze every last drop out of your team without working them any harder.
Remove Unnecessary Distractions
The truth of the matter is that most staff members actively want to get on with their work. Sadly, a range of distractions can prevent them from doing it. As a boss, your job is to remove those obstacles to ensure that they are able to work.
Unnecessarily long team meetings, as well as other wasted communication, is the big culprit. Learn to run meetings in no longer than 20 minutes while using email and messaging Apps for everything else. After all, you're paying employees to work. Not talk about things they might do. 
It may also be worth hiring an office junior as this can free up more time for senior staff.
Remove Their Concerns
In addition to the physical distractions, it's important for the business to consider the mental distractions. Employees cannot work properly if they are worried about the status of the working environment. Safety and security need to be under control.
Whether it's installing a smoke guard or investing in safety clothing in manufacturing areas doesn't matter. Any investment that actively prevents accidents allows your workers to perform with a clear mind. This can see productivity levels soar while protecting financial assets too. 
It's the oldest cliché in the book, but you need to put safety first.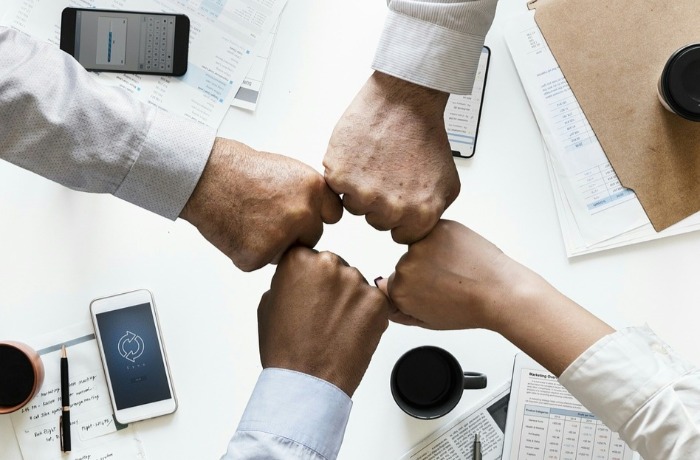 Remove Any Animosity
Encouraging individual improvements is great. However, you also need to consider the way that employees interact with their colleagues. Animosity amongst the team can destroy productivity and morale. Your first task is to stamp out any form of workplace bullying.
Arguments aren't the only problem, though. Disconnection is equally damaging. Therefore, you should try to bring your team together with staff parties, away days, and other treats. A friendly atmosphere across all departments will truly transform the state of your business forever. 
A team that works together succeeds together. Do not forget it.
Remove Strict Strategies
Once upon a time, almost all businesses within each industry would operate under a uniform guideline. Technological progressions have changed everything. Nowadays, it is possible for two closely linked businesses to run in contrasting manners. An open mind will serve you well.
Simple examples include allowing employees to work from home or using BYOD tactics. However, there are many ways to make your company more flexible. The businesses that unlock new tactics that have yet to be discovered by others will thrive. The right approach is one that works for you. 
Besides, the excitement encourages staff members to work harder than ever. Perfect.