So you want to get ahead in your career and climb the corporate ladder.  Mindtools.com has a toolkit of skills that they believe will help you along the way.  They call these lessons "mind tools" and they are broken down in categories and are presented as small bite sized lessons.  Their online access costs only $1/month and is a pretty good deal.    However, a better deal is their iOS app.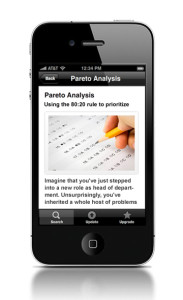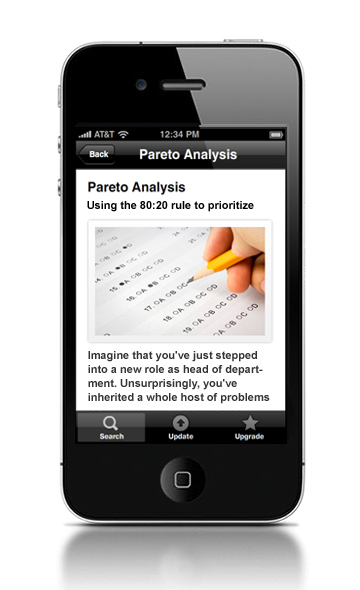 Mind Tools app for iPhone and iPad is a free app which takes over 100 of the lessons from MindTools.com and gives then to you in a very nice well laid out application.  The home screen of the application has a category list:
Team Management
Leadership
Strategy Tools
Problem Solving
Decision Making
Project Management
Time Management
Stress Management
Communication Skills
Practical Creativity
Information Skills
Career Skills
Each category has lessons which you can select and read through.  There is also a search feature which lets you search for particular terms.  I have to say that I didn't have much hope for this application when I read the description, but after downloading it and reading through the topics and some of the lessons, I have to say that it is very impressive.  There is a great deal of information available especially when you consider that this is a free app.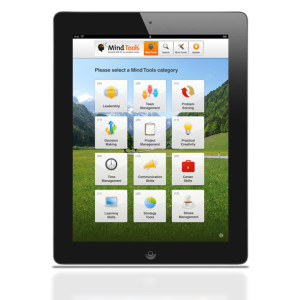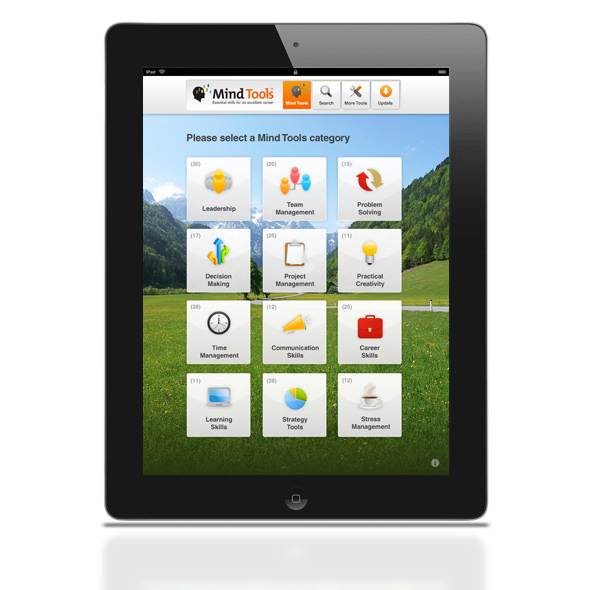 While Mind Tools should not be a substitute for formal training, it is very useful for a quick ten minute lesson and is perfect while you're on the plane or subway and have time to kill.  After all, why waste that time when you can be leaning new lessons to help you in your business career.