If you've just hot-footed it from your high flying career into launching your first ever solo business venture, you might have been in for a rude awakening. Gone are the barrage of emails to welcome you into the office each morning, you no longer say a polite good morning to the admin assistants on your way to your desk, and there are no other human beings within your sight line. Working on your own is thrilling, demanding and ultimately hugely rewarding. However, at the same time, it can be lonely. Take a look at these ways you can ensure that you don't succumb to a work life of neverending solitude.
Mix It Up
Just because you are now officially 'working from home' doesn't mean you have to spend every day from 9 am until 5 pm stuck within the four walls of your humble abode. Why not head to the local coffee shop and take your laptop with you, break up the day with lunch with pals and encourage face to face meetings with potential suppliers and contacts? By changing your work environment and maximising opportunities to see different faces throughout the day, you'll banish those creeping feelings of loneliness.
Understand That It's Worth It
The lure of starting your own business and becoming an entrepreneur is exciting. However, when you finally begin your jaunt into self-employment, you may feel like you have made a massive mistake. You'll miss the banter of your work colleagues, the buzz of the office and the fun of the Christmas party.
You must keep everything in perspective. You had a hankering to turn your passion into a money-making business for years, and now you've achieved it. It's only natural that you feel a sense of homesickness when you leave a job that you enjoyed for so long. Remember, it will be worth it in the end when you see your startup competing with your biggest industry rivals and going from strength to strength.
You Are The Master Of Your Working Environment
When you think about how to set up your home office, be creative and think outside the box. Offices are traditionally neutral, basic and boring environments to cater for the masses. Your home office can be bespoke to you. Get that coffee machine you always wanted, decorate your office with vintage industrial shelving and enjoy perfecting your most productive office space. Make it an area that clients enjoy coming to, where they can get a good latte and feel comfortable when discussing important business dealings.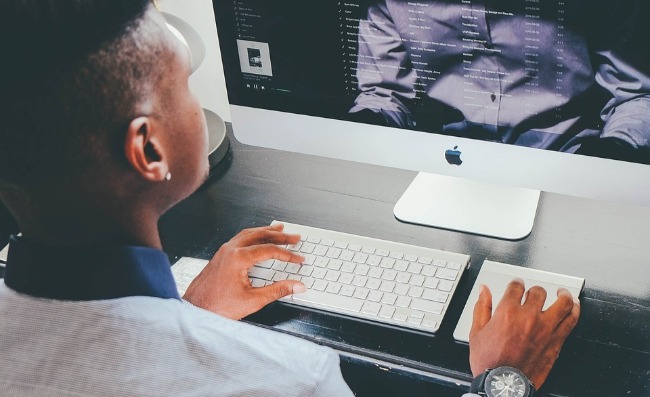 Keep In Touch
When you were a full-time employee, the chances are that you had a solid network of friends as well as colleagues. Make an effort to keep in touch with these people on a social level. Connect with them on Facebook, arrange a meet up every month or so to catch up and give them a social media poke every now and then. By maintaining some links to your previous life pre-solo startup, you can banish some of those lonelier days.
Working for yourself can be stressful and tiring, and it's certainly not just you experiencing pangs of loneliness. If you follow these tips, you will be able to keep those lonely feelings at bay and relish the opportunity of making a success of your business.