As a freelancer and consultant, I find myself having to track time I spend working for a client.  I have gone back and forth with different methods and haven't really found that knockout solution.   The problem is that I may take a call from a client and spend an hour working with them but before I can "log" this in Quickbooks I pulled away by another client or another issue.    So any app that can help me track billable time is going to be worth paying for.
So I decided to take a look at time tracking apps for all four operating systems (iOS, Android, Blackberry, Windows Phone) and write a post for each.  Without further ado…here is my first app for the iOS portion of my little project.
WorkTimer – The Smart Personal Time Clock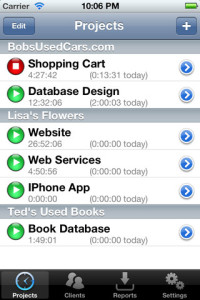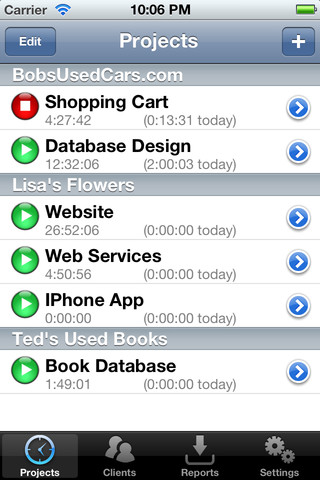 WorkTimer lets you hit a timer button when you start a task and then stop it when you're done.  You can even close WorkTimer and it will still time you.  But what if you forget to start the timer?  Well, you can easily adjust the time for those situations.
Worktimer allows for multiple clients and multiple jobs per client and that is invaluable.  The ability to break down your time entries by project and client makes reporting and invoicing much easier later on.  I always hate having to go through my time entries and group them.
Another nice feature of Worktimer is the ability to email yourself (or others) a monthly report of all hours worked on a project.  This is handy if you have several employees working for you and need them to track their time and send it to you or if you just need to email it to yourself so you can then process it with your invoicing application.
Worktimer uses Dropbox to backup your valuable data to the cloud so you don't have to worry about losing any of those billable hours.  All in all, Worktimer is a solid application that does what it says.  Not bad for $0.99.