Memorable brands aren't as common as they were in the past. If your brand or company was successful a decade or two ago, then chances are you're still going strong now and you have either carved out a niche in an industry or you've managed to create something nationally or internationally known. Sadly, with how easy it is to set up a business nowadays, brand names are becoming harder and harder to remember due to the amount of choice on offer for people.
So how do you create a brand with a lasting appeal in such a competitive environment? In this article, we'll be diving into several different strategies that you can use to improve your brand's exposure and create a memorable company that is loved by your audience.
Give Your Brand a Personality

Businesses need to be professional, but they also need to have a personality. If you prefer your personality to be serious and professional then that's absolutely fine. However, if you plan to have a memorable business, then you need to be approachable.
Depending on the type of business you run and the products or services you sell, your need to adjust your business's personality to fit that of your audience. For instance, if you're a law firm then it makes sense to be professional and use the correct words for each situation. However, if you're a clothing brand that targets young adults and teenagers, then it doesn't make sense to use formal jargon and you'll attract more customers (and be more approachable) if you put on a relaxing image.
Giving your brand personality, whether it's through the use of humor or by aligning your interests and lingo with your target audience, is a fantastic way to get be memorable. People usually remember their friends and family members not just because of their looks, but also because of their personalities.
The same rule applies to businesses; your actions will speak louder than words (usually) so you have to constantly put on a good display of your personality if you want to be noticed. If you want a simple and quick way to stick yourself in the minds of consumers, then never neglect the importance of showing off your personality.
The Importance of Making Public Appearances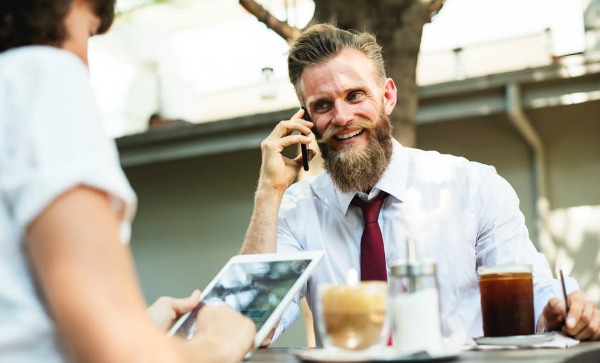 It takes a lot of work to plan out a public appearance (such as attending an event) but if done correctly, it's a fantastic way to expose your business. Not only does the exposure help, but connecting with your intended audience, investors and even competitors is a fantastic way to gather information and feedback.
Just making a public appearance isn't enough, however. Showing up at an event and giving a speech about your product might seem like a lot of work, but it won't actually get you very far if you don't have a goal in mind when you attend an event. To give you some help, here are the things you need to really pay attention to in order to make attending an event a productive use of time instead of being wasteful:
Networking

– use your time at the event to

focus on networking

. Speak with anyone and everyone you can, engage in conversations and soak as much information as possible.
Gifting

– give visitors samples of your product and memorable promotional gifts. Check

here

for examples of promotional gifts that you can produce and give out. Things such as small USB drives, badges and apparel work great.
Competition

– scout out the competition in the industry. Depending on your situation, you could propose business deals or gather information on their latest technologies so you can prepare a response to shake the industry.
Showcasing

– make sure any demonstrations you have planned are rehearsed and that you have plenty of backup equipment that can be used in case something messes up.
With these tips in mind, you'll have a far easier time promoting your business and being memorable when you next attend an event. Just remember that you need to have a plan whenever you attend a business event and the rest will come naturally as a result of your leadership.
Showing Appreciation to Your Customers
Most people don't have much contact with the businesses that they deal with. For instance, you probably use a lot of Microsoft products if you have a computer, and you might use popular brands such as Dell or Lenovo, but how often do you talk to representatives of those companies?
It's highly unlikely that you'll ever speak to people from those companies unless you need support for a product, which is why they can often seem distant and alien to you. In some cases, it might feel nigh impossible to even contact them for assistance without being forced to wait an entire week for a response. As a result, it doesn't create much of a customer relationship, and this ultimately leads to the customer feeling like they aren't appreciated.
There are plenty of customer appreciation ideas that you could get inspiration for. Things such as giving your customers discounts, surprising them with new products or simply giving them thanks whenever they buy something from you can be small signs of appreciation that will go a long way. The more time you spend appealing to your customer's interests and listening to their feedback, the more your relationship will grow and the more invested they will be in your company.
Some Final Words
Creating a memorable brand can be difficult. However, it's important to remember that as much work as it takes, it's ultimately worth it. Hopefully, these tips have given you plenty of ideas on how you can make your brand stick in the minds of consumers.
Whether it's showing them your appreciation, rewarding your customers, interacting with them or even making your brand more approachable, put a heavy emphasis on improving your brand. You'll find that it becomes much easier to grow your company when you invest more resources into exposing yourself, and it's arguably one of the most cost-effective ways to push your business beyond its current limitations.