Are you thinking about selling your home? Maybe it's time to move somewhere else for a new job, or perhaps you've spent some time making home improvements to flip your house for a profit. Regardless, a big part of selling your home is finding the perfect buyer. This is someone that will pay the full price for your house, and get everything sorted as soon as possible, meaning both of you can move on with your lives.
The question is, how do you spot a perfect home buyer and differentiate them from the rest? Well, here are the telltale signs:
Ready To Pay By Cash Instantly
The way the buyer pays for your house will determine if they're good or not. Some buyers need time to sell their existing house to raise the capital to buy your house. Others need to apply for a mortgage to get the money. Neither of these options is great if you're trying to sell quickly with no stress. What you're looking for is a buyer with the cash ready to hand over at any time.
You can use sites like www.sellhousefast.com to find cash buyers, so you know they can complete the purchase as soon as the legalities are ironed out. This means you don't have to wait on external factors such as a loan application or the sale of another house. Everything gets done on your schedule now!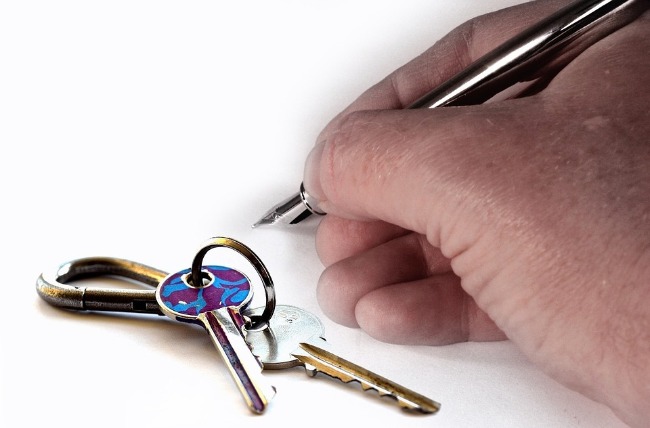 Quick Communication
Communication plays a huge role in selling a house. You have to go back and forth with buyers before finally completing the sale. A bad buyer will take ages to get back to you when you need to communicate things to them. It can take your realtor a couple of days before they finally hear a peep out of them.
Naturally, this isn't great as it slows everything down and shows that the buyer isn't that interested in the property. On the other hand, a good buyer will be very quick to communicate and get back to you ASAP. They respond on the same day, and you're never left waiting. This helps move things along at a steady pace and reduces your stress/anger levels!
They Make A Good Offer
It's all well and good having the cash to buy your home, but you still need a good offer to go along with this. The worst type of home buyers are the ones that hit you with a really low offer. Now, it's natural for them to try and drop the price down a bit, but some offers can be a bit ridiculous.
On the other hand, if they offer something close to the asking price, this is a good sign. They're serious about the purchase and may be willing to negotiate too. It could be worth going to sites like http://www.brodow.com/ and reading some of the negotiation tips on there beforehand. This can help you get the best deal for your house and ensure you walk away a happy man.
Be on the lookout for these three signs when you're selling your home. If someone checks all the boxes, then they're the perfect buyer for you.